Kampala University didn't disown my degree, says Wajir Governor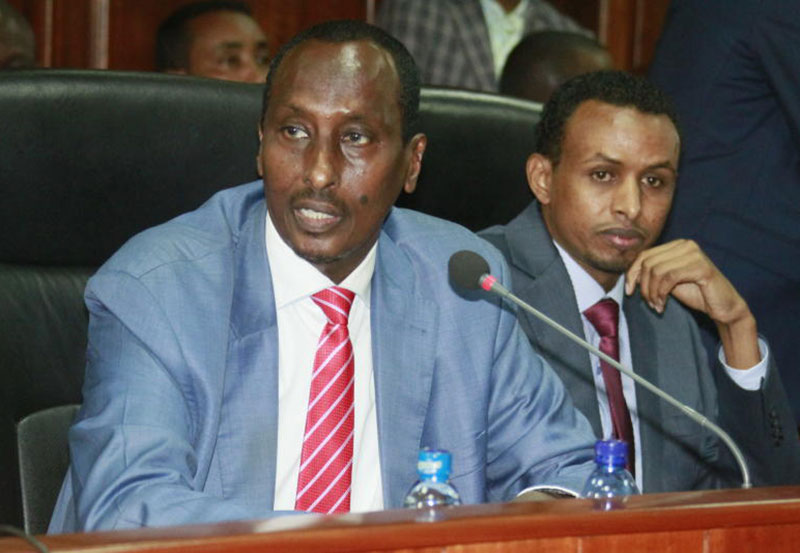 Wajir Governor Mohamed Abdi Mahamud has denied allegations that Kampala University disowned his degree.
The Governor says that contrary to a media report, the University has confirmed that he was admitted at the institution in July 2009 and graduated in year 2012 with a Bachelor's degree in Business Administration.
According to Mr. Mahamud the university said that the documents at the center of his election challenge were genuine.
The Governor said that Ssegawa Hamza, the registrar at Kampala University asserted in a court document that he was a student, hence qualified to vie for the Governor's position.
The incumbent is fighting to retain his seat in a petition that was filed by his opponent former Governor Mr. Ahmed Abdullahi at the Supreme court, whom he trounced in the 2017 gubernatorial elections.
He got a lifeline after the Supreme Court allowed him to bring additional evidence of his academic qualifications that led to nullification of his election.
In the decision read by Justice Jackton Ojwang and Njoki Ndung'u, the Supreme Court said it would only be fair for Abdi to adduce additional evidence outside the timelines given that it was his academic credentials that made both the High Court and the Court of Appeal to nullify his election.
"We are convinced that the appellant was not accorded a fair hearing on the basis of his academic qualifications. We must remedy the situation by allowing him to adduce more evidence to confirm if he was qualified to vie for the position of governor," ruled the judges
This was the first time that the top most court allowed parties in an election petition to file additional evidence outside the timelines allowed by the court in filing an appeal.