Bodies of Al-Shabaab fighters found after attempted attack on AP camp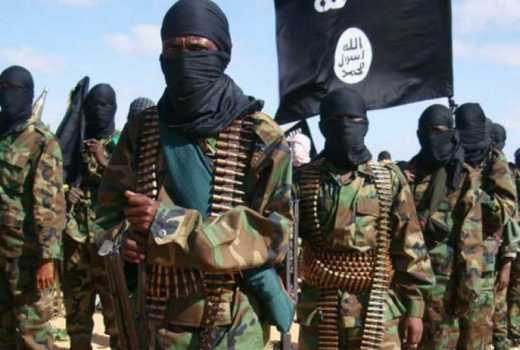 Security agents have found three bodies believed to be those of Al Shabab fighters killed in last week's foiled attack on a police camp in Kutulo.
Some Al Shabaab fighters tried to attack the camp on Thursday night, but they were repulsed and they fled into a nearby thicket.
Local police commander Stephen Ngetich said a patrol team later found three bodies of the attackers in a thicket near the Kenya-Somalia border.
"We are still patrolling the area to see if there are more bodies," said Ngetich.
Mr Ng'etich said the attackers invaded the special forces camp at around 8pm, leading to a gun battle that ended with the assailants retreating.
The force is a combination of elite officers drawn from the Administration Police, mainly the Rapid Deployment Unit and the Rural border Patrol unit.
The militants seem to have moved from Mandera to Wajir where there have been persistent attacks in the recent months.
In Wajir, the attackers have been targeting communication masts. At least five masts have been attacked in less than a month.
Officials attribute the decrease in terror attacks in Mandera to the construction of a border wall.
The wall has already covered 10km and plans are underway to increase the area covered to 28km.
The Government has not disclosed the exact cost of constructing the 700km wall, but officials say it will comprise a concrete barrier with observation posts, surveillance stations and CCTV cameras.
North Eastern regional commissioner Mohamud Saleh said with only 10km of the wall in place, incidents of attacks in Mandera town had gone down by more than 90 per cent.
"They used to attack and run to Somalia but since the wall was erected, the incidents are now almost zero," he said.
Mr Saleh, however, described the stretch from Arabia to Kotulo as "volatile", saying Al Shabaab operatives were using the area to attack vehicles, plant landmines, target security installations and communication masts before retreating back to Somalia.
Saleh said the Government would fast-track the construction of the security wall to completely block the militants from entering Kenya.
The wall will stretch from the Indian Ocean to the Kenya-Somali-Ethiopia border convergence point.
To fight drought, involve communities
According to the latest information from the Meteorological Department, rainfall will be poorly distributed in April, May and June, and this will have a serious impact on agriculture