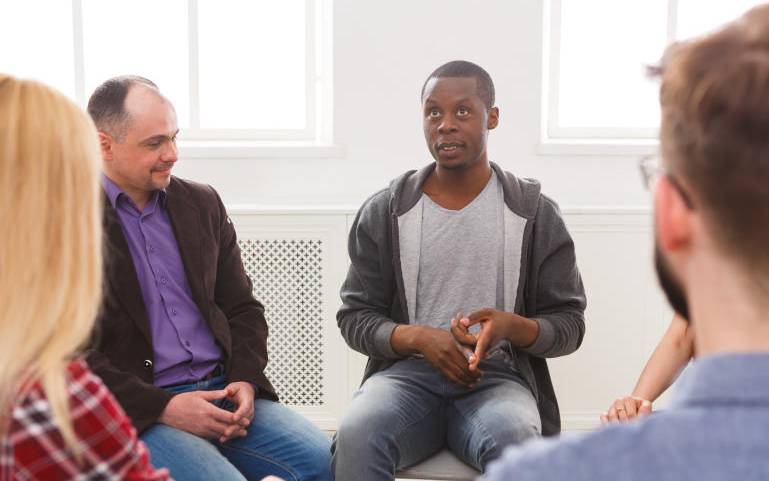 The rumour mills are abuzz with tales of a big event coming up over the Easter weekend. Word has it that a certain Kenyan celebrity who found fame through comedy will host a mega men's conference. In my view, it is a good idea and if well executed I hope it will help sort out some issues plaguing our men.
We also hope this 'men's conference' is not a get out of jail card for those fleeing Easter family obligation to indulge in debauchery and decadent behaviour. We hope this conference will ultimately benefit women of this land who need improved relations with mankind. So here are few ideas for the organisers to consider.
I think the first major topic of the day should be manhood in 2019 - and what it means to be a real man in this day and age. You see, we have many men walking around with rather weird ideas on what manhood is all about in fact some are not even sure about how they really are. Some have chosen to be stuck in days gone past when manhood was determined by how many bouts one got into or on how one weathered the knife without flinching.
Others seem to think manhood is still about eating select body parts during feasts or staying away from tears, diapers and the kitchen stove. You also have those who imagine that manhood is extended boyhood where all that is required is endless revving of turbo engines, dexterity with play stations and ability to recite football stats. Then those who think manhood is demanding and distributing nudes of their privates and private activities all over social media.
Let us down badly
Read More
We recognise that manhood is under threat from Alpha females who mollycoddle their sons into wimps as they cuckold and emasculate men in the families and workplace. Yes, we know that the girl child movement has favoured the girls leaving boys to wallow in booze and drugs. So, hope these organisers teach our men to be men of this century-for the Lord knows we need some real men.
The second major topic should be about just basic anatomy and bodily appearance. Many women will tell you that our men let us down badly in terms of appearance and grooming. I hope these organisers will tell these men that it is perfectly okay to put a few drops of lotion or oil on your skin especially if you plan on being seen in public or on touching soft female skin.
These men need to be told that it is perfectly okay to use male grooming products and if all else fails milking jelly just works fine. While on this topic, some grooming expert needs to share a few tips on managing all hairs (public and private) and keeping body odour in check especially in this weather.
I hope there will be some conversation on different types of wardrobe choices for different occasions- wearing football t-shirts to all weekends is not on, and squeezing a massive tummy into a slim fit shirt is simply not on. Speaking of tummies, I implore the organisers to spend lots of time talking and debating the Kenyan man's girth which has been expanding into unsightly shapes and sizes. In fact, the way our men's pots are evolving, I fear they might soon replace the Masai Mara as one of the seven wonders of the world. I hope some medics will join this forum and tell our men that kitambis are not good for health, for aesthetics and certain activities involving members of the opposite sex.
The one topic I hope our men spend lots of time discussing is that of paternity and dealing with the fruit of their loins. Men need to understand that the world has become somewhat unforgiving about men who imagine that they can walk away from their offspring. They need to know that somehow the long arm of the law will always catch up with them to ensure they pay for the upkeep of the children they sire.
So men of today need to have a procreation policy which should include everything from who brings the condoms, which flavours to use, response statements and resources to deal with unplanned pregnancies, and dealing with the backlash of being busted on social media by annoyed baby mammas. Simple advice should be – don't trust her when she says that she is safe-only abstinence is 100 per cent safe.
Finally, the men's conference needs to tell men that money still maketh a man. Men today need to realise that empty wallets and manhood are simply not compatible. Anyone who wants to be treated with the respect a man deserves needs to look for money earnestly in all nooks and crannies-even when it means slaving under the hot sun, catering to demanding bosses or servicing needy female sponsors.
Society and especially women expect men to have money, and the world is not friendly to broke men. There are those men who may feel inspired to take risks in the search for money- they too must be man enough to endure prison or must ensure they have enough to hire the best lawyers. Men must be taught how to keep the money flowing always because all things dry up once funds disappear-be it the girls, be it the praise and adoration. Men need to be taught how to make and stay close to money always or they head to the grave.
I am looking forward to some powerful declarations and changes in behaviour in years to come-but then again we live in hope.