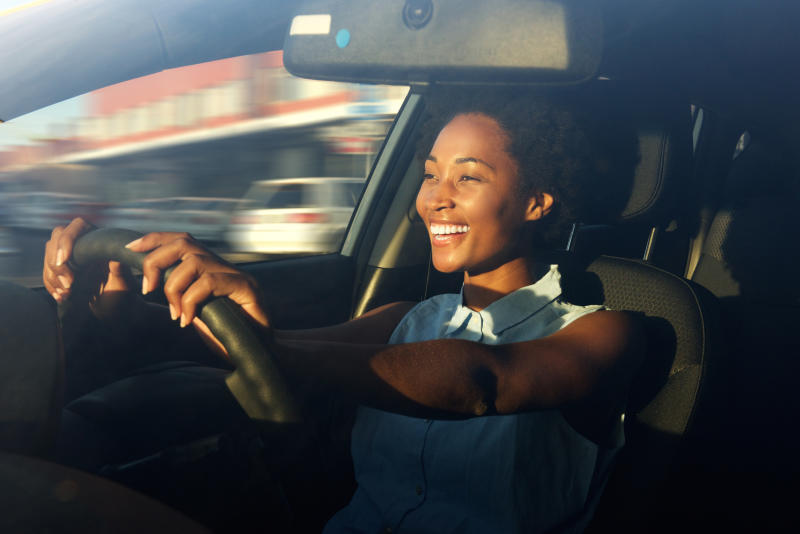 Last week started in a rather dramatic manner when someone decided to implement a somewhat good idea at the wrong time and without considering all the factors and concerns of mere mortals. The result of the ban on matatus entering Nairobi's CBD was suffering and utter chaos and we can only hope that it will not be re-implemented in the future. We all know that such situations bring out both the best and worst behaviour in all of us. So on one hand, we had Kenyans of good behaviour offering their less endowed brothers and sisters lifts into and out of the city. Lift giving is a very African thing and a hallmark of loving one's neighbour. However, it is usually fraught with certain hazards, which can become a pain in the neck for those who offer to give lifts. As we approach the Christmas season, and in case we have another 'Walking Nation', here are some bad habits that lift takers must avoid.
There are those people who once offered a lift arrive to the weird conclusion that they now have the same rights as the car owner. For this reason, such people make suggestions about the radio channel or the music that the driver (in his or her wisdom has decided to listen to). In some cases, you will have a matronly lady (recipient of a lift) demanding that the owner changes his rock music because her faith considers it the work of the devil.
Others, often men will demand that the driver changes radio stations so that they can catch the latest football scores or in some weird cases the most recent funeral announcements. What most guys do not know is that the radio dial, the music controls are sacred apparatus for the driver- with the driver holding near divine status over them. If you are offered a lift, do not mistake your benefactor for a Radio DJ- stay away from the music and radio.
Insisting on discussing
Read More
We all acknowledge that Kenyans like to talk and to give commentaries on all things especially politics. However, there is a time and place for such things and I can tell you that a confined car space does not fit the bill. It is also common knowledge that most drivers are usually preoccupied with other matters- especially during morning rides into the city. The drivers usually have deep things to think about like the global price of crude oil and how it affects their budgets or how managing spouses and their mood swings. It usually becomes quite irritating to hear the same person you have offered a lift threaten your quiet thoughts by insisting on discussing William Ruto's 2022 ambitions or why they think Donald Trump is wrong for the economy. Such conversations are best left to environments with escape routes. Of course, there might be some drivers who might enjoy political and social debate in traffic- but then again they are a minority. It is better to err on the side of caution with these things- less said during lifts sessions the better.
When it comes to lifts recipients, you have some who like to imagine that they can be turned into monthly or season tickets. For example, you might offer you neighbour a lift one day, or one route (say driving to work) only for him or her to assume that you must sustain this habit on a daily, weekly or monthly basis. There have been instances where these super entitled lifts seekers make calls to the lift providers and make demands about preferred pick up times and dates. This habit especially comes to the fore during the Christmas season where once you offer someone a lift to the village, they imagine that you must bring them back to the city (on their preferred time and date). Any demands about preferred timings and locations must come with certain inducements and fees such as offers to chip in on the fuel bill or to buy the driver a much -needed meal. In the absence of that once one is in the lift-receiving lane, they are advised to stay away from making any other demands.
We also have many other tiny unspoken rules when it comes to lifts recipients such us avoid eavesdropping on telephone conversations (and using them for banter or for onward gossip). Lift takers must seek clarity on occupying certain seats (such as the co-driver seat) for we know many domestic wars have been fought over the wrong people being sighted on such seats.
It is also advisable to avoid giving the driver instructions on how to drive, unless the driver specifically makes the request known to you or you feel that your life is in danger. One must also avoid inconveniencing the driver by demanding additional transport for animals or for other passengers, my demanding too many bathroom breaks for by keeping him or her waiting and therefore messing up well laid plans. Finally, it is perfectly in order for a driver to deny you a lift even if they might have done so in the past, or if severe conditions (such as Monday's madness) demand it. There is no need to badmouth or wish your neighbour ill for a lift denied. Lifts are a prerogative of the car owners not a right for lift recipients.