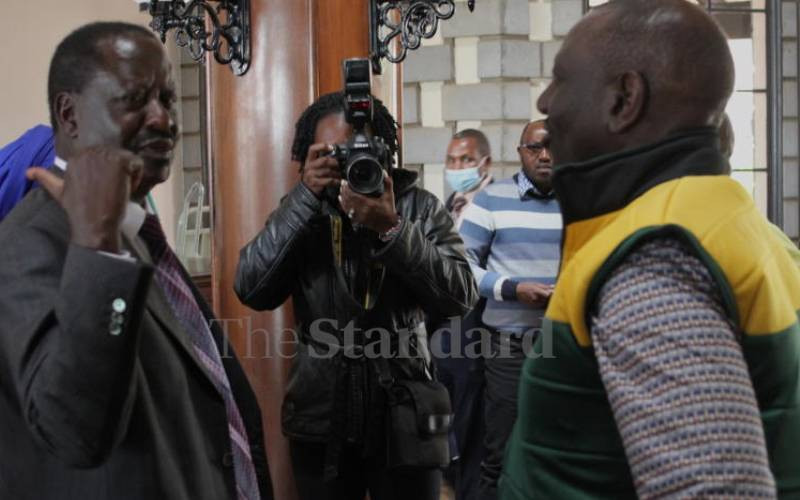 The main protagonists in this year's General Election, Raila Odinga and Deputy President William Ruto, yesterday failed to agree on whether to have a manual register in place as a backup to the electronic voter identification system.
While Raila, who is the presidential flagbearer of the Azimio-One Kenya coalition, and his allies made a case for having a printed register, Ruto, who is vying on a United Democratic Alliance ticket, and his representatives, insisted on an electronic register.
While the Independent Electoral and Boundaries Commission (IEBC) appeared to favour Ruto's position, Raila said, "Electronic identification may fail and if it does, like it did last time, then we revert to the manual register."
Azimio running mate Martha Karua sought to clarify their position. "No one is saying you should not use technology. What is in question is complementarity, not the primary method of identification," she said.
Raila's chief legal adviser Paul Mwangi argued that the law required IEBC to have a complementary mechanism that was not electronic, contrary to submissions by IEBC commissioner Marjan Hussein that two court judgements had barred them from having a manual register.
"Someone can go to court and say the election was unlawful," Mr Mwangi said.
The Deputy President said, "If you give us sufficient safeguards that an electronic register will function without any chance of failure, then we agree."
UDA Secretary-General Veronica Maina had earlier said the manual register was "backward".
Ruto had not been present when the session with the elections agency began, and walked in as Raila was leaving, a few minutes to midday.
His team said they would write to the IEBC seeking access to a report on recent audit of the voters' register, among other pressing issues.
Presidential candidates George Wajackoyah (Roots Party) and Waihiga Mwaure (Agano Party) also attended.
During the session, IEBC submitted that the electronic and manual voter identification systems, which will both be used in the August 9 elections, could be vulnerable to manipulation.
At the same time, the IEBC made a U-turn on deploying a manual voter identification register. Officials said that they would employ biometric identification as the principal method of identifying voters, and would only use a printed register if their electronic kits fail completely, with no chance of "repair or replacement".
"The presiding officer will only resort to use the printed voters' register after approval by the commission," IEBC chief executive Marjan said.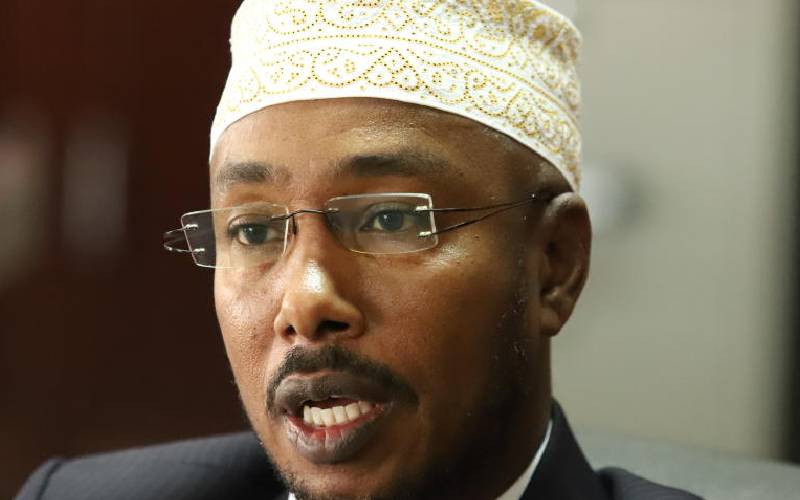 While pitching for an electronic identification route, Mr Marjan said the method has backup safeguards that a printed register lacks.
He argued that a manual register would pave the way for collusion to have voters who fail to turn up to polling stations 'vote'.
But as he explained to the stakeholders the dangers of having a manual register at the polling station, Marjan inadvertently revealed a loophole that would result in illegal electronic voter identification even in the absence of a manual register on location.
In the most ideal situation, Marjan said, every voter will be identified using their biometrics.
"If that fails, we will key in the alphanumeric details of the voter," Marjan said of a backup mechanism that allows voters to be identified by their identification card numbers through the Kenya Integrated Elections Management (Kiems) kits.
He had warned that with the presence of a manual register in "remote areas where there are no observers", unscrupulous electoral workers, through collusion, could check the manual register for details of voters and key them into the identification gadget and 'vote' on their behalf.
But he did not say how having the electronic voter register stops collusion between absentee voters and poll officers in the said remote areas, which could see the said voters send their identification details to IEBC officers, and which could eventually be keyed into the identification technology, allowing for illegal voting.
Mr Marjan said the agency would require that all voters identified through the alphanumeric route to be present at respective polling stations, and that polling officials verify that it is them through their facial image contained in the identification gadgets.
During the meeting, it was also agreed that parties would witness the IEBC loading the data of voters in the Kiems kits to enhance transparency.
"We will organise a tour of the factory where we are processing the Kiems kits and parties will nominate two persons for the inspection," IEBC chairperson Wafula Chebukati said.
The IEBC plans to meet presidential candidates next week to also agree on when parties, at their cost, can inspect the ballot paper printing that will soon start in Greece.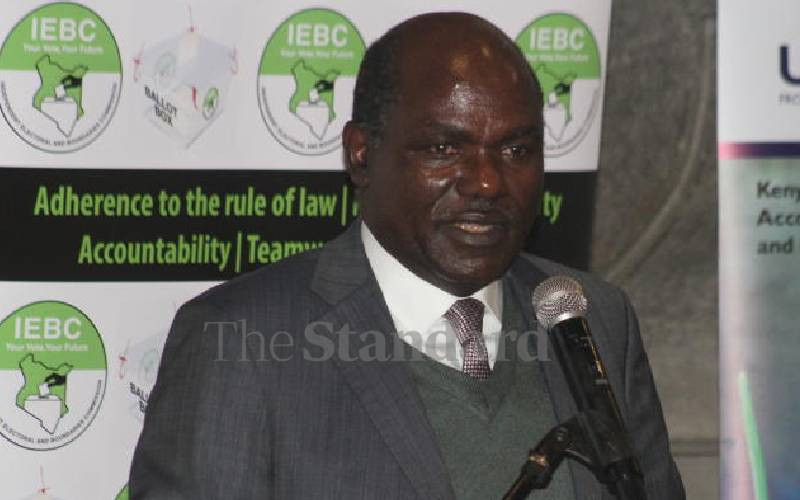 IEBC commissioner Abdi Guliye said that he and two commissioners, Irene Masit and Justus Nyang'aya, had toured the printing firm recently and "it was twice as secure as the 2017 vendor". Prof Guliye said this year's ballot papers will have eight security features.
"Some will be visible to the naked eye, others through a magnifying glass and ultraviolet light, among others," he said.
Prof Guliye also denied accusations that Greek company Inform Lykos had been responsible for bungling a previous election in Nigeria.
The IEBC was also taken to task on other issues, including why it did not geo-fence its Kiems kits, an oversight participants argued would allow external manipulation of the system, amid concerns that the agency had allegedly lost Kiems kits.
In response, the agency said geo-fencing consumed too much power, and that they had put in place other mechanisms such as locking the Kiems kits to respective polling stations.
Earlier, the IEBC had attempted to kick out the media but candidates, led by Ms Karua, protested and called for openness.