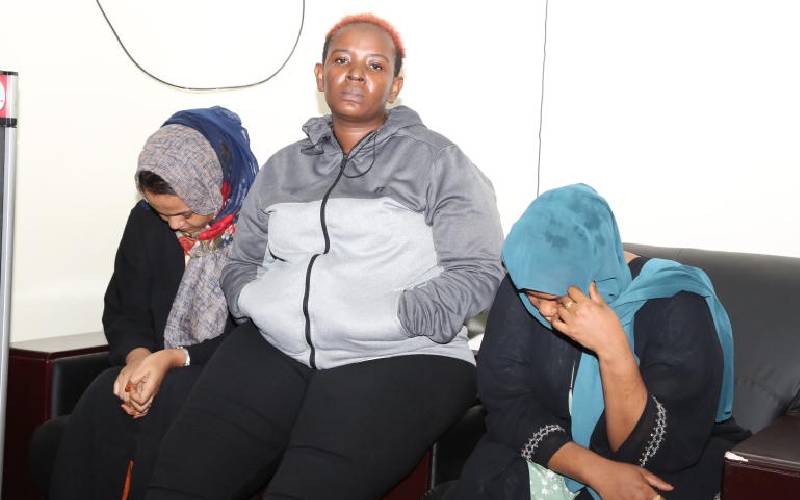 The Directorate of Criminal Investigations has arrested three women in connection to a car theft syndicate has made millions by faking logbooks.
According to detectives, gullible Kenyans have fallen prey to the syndicate that involves some unscrupulous government officials at the National Safety and Transport Authority (NTSA) working in cohorts with the arrested suspects. On Wednesday, the three were arrested in Mombasa and transferred to Nakuru County where the alleged fraudulent car theft syndicate was unearthed.
Rift Valley Regional Criminal Investigation Officer (RCIO) Mwenda Meme said that they have since established how the syndicate operate.
"Investigations into the matter started a couple of days ago when one of the victims came forward after his car was impounded by auctioneers," said Mwenda.
Job Bagonko Monyoncho from Bahati had bought a Subaru Forester at Sh1.38 million from one of the suspects. She posed as a car broker for a showroom in Mombasa. Unbeknownst to Bagonko, the car had an outstanding loan dating several months back when it was allegedly bought on hire purchase from a showroom in Mombasa by the suspect. It was only after the hire purchase period ended that the motor vehicle was tracked down by the showroom owner for defaulting payment.
"They said that the car had an outstanding loan and took it away. I was confused because I had paid the full amount. That is when it dawned on me that I had been conned," said Bagonko.
He reported to the DCI offices in Nakuru who launched investigations immediately. Detectives have since unearthed what seems to be a very well-organized and closely-knit crime ring which has been in operation since 2019. The syndicate has managed to evade law enforcement officers, car importers, dealers, showroom owners and innocent buyers.
"We have established that the suspect is the ringleader. She uses different identification cards to acquire vehicles on hire purchase.
She pays a fraction of the amount, around Sh200,000 or Sh100.000, acquires the vehicle and promises to pay the rest," said Mwenda.
However, she not only defaults payments but also sells these loaned vehicles to unsuspecting buyers purporting to be a broker for the dealers.
"She uses ID cards of different people without their consent. They include friends and relatives, like her husband."
"Another suspect who is among those arrested, on the other hand, manipulates accounts and offsets bogus loan payments to the showrooms making them think that the hire purchase loans are being paid. The third suspect is in charge of swapping the logbooks," said Mwenda.
According to Mwenda, the suspects collude with somebody at NTSA to transfer the logbooks without the knowledge of the showroom owners. They then issue fake physical logbooks to buyers to enhance the deal. Detectives are yet to identify the NTSA official allegedly aiding the syndicate.
"We will be visiting NTSA offices to get to the bottom this," said Mwenda.
The three have, however, maintained that they are innocent.