Court summons Sankok over tiff with his former official driver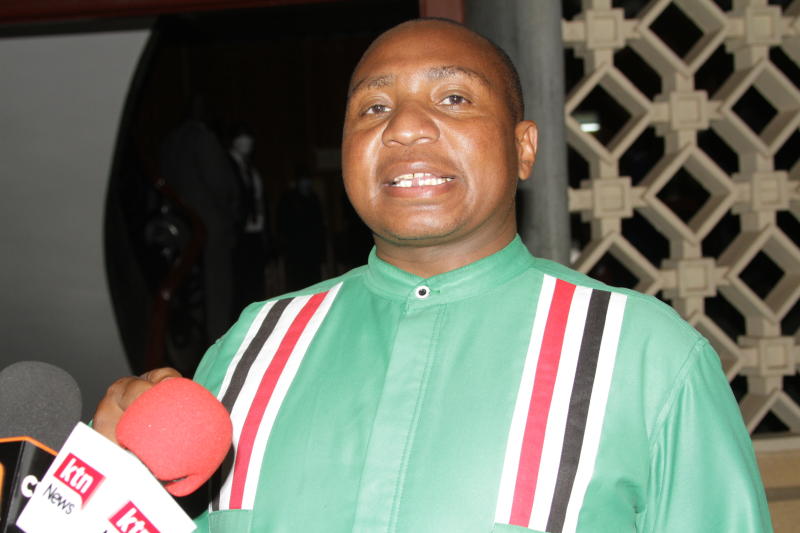 Jubilee nominated MP David Sankok has been ordered to appear in court in over a tiff with his former driver.
Milimani Senior Principal Magistrate Robinson Ondiek yesterday ordered the MP to appear in court on August 8.
The MP will be required to explain a report he recorded with the police over a threatening message found in the police Occurrence Book (OB) regarding his former driver, Raphael Kapaya Torome.
Court papers indicate that the report allegedly recorded by Sankok has been disputed by Samson Okenye, the then OCS Narok Police Station where the alleged offence was initially reported.
Court papers show that details of the alleged offense were in an OB report filed at Narok Police Station. A letter presented in court by lawyer Suyinka Lempaa shows that Okenye noticed a strange entry touching on Sankok.
The letter by Okenye was written to the sub-county police boss. It states that on April 12,2019 while on duty and perusing the OB book for September 2018, Okenye came across strange details.
Okenye said that one of the daily arms check page was unpasted and on reading it he discovered a complaint by Sankok.
According to Okenye, the record indicated that Sankok had reported that at around 05.30 hours his driver, Raphael Kapaya Torome insulted him and damaged his walking stick.
Sankok also reported that his then driver refused to drive. The OCS wrote that the MP had also indicated that Torome called him corrupt. Sankok alleged that his former driver insulted him and thus he sought police assistance and action.
Okenye said that soon after, he called his colleague in-charge of anti-crime, Inspector Ephantus Mwangi, to inquire whether he had also come across the entry or investigation.
According to Okenye, inspector Mwangi told him that he had never seen such a report by Sankok in the OB and that he was not investigating any case against the legislator's driver.
Okenye added that he wondered how a person of Sankok calibre (MP) could raise a complaint at the station without the knowledge of the OCS or the officer in charge of anti-crime unit. "I find this complaint not genuine in the way it was recorded and in the manner it was sneaked into the station records."
In 2019, Torome was charged before then Milimani Chief Magistrate Martha Mutuku for allegedly sending threatening messages to Sankok if he did not send him money.