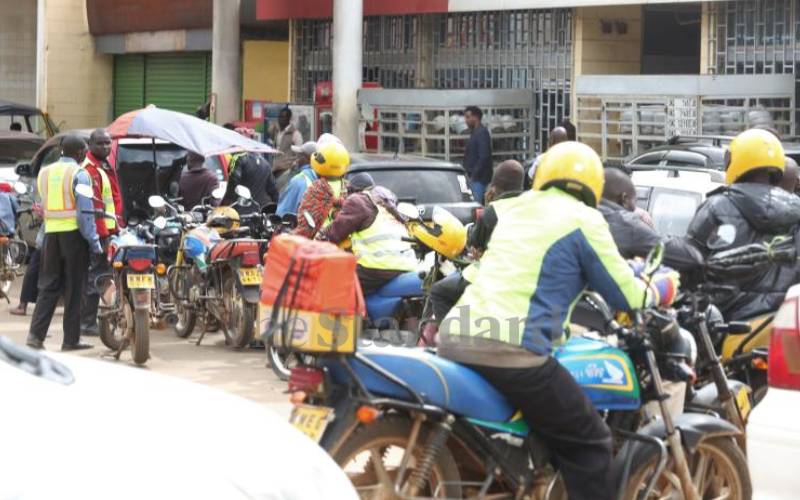 Fuel shortage has hit parts of the country again after easing last week following the government's intervention.
In Nakuru, motorists made calls to confirm availability of the commodity before driving to petrol stations.
Despite the government's promise that supply would be restored, many outlets are still experiencing fuel shortages. Fuel prices went up last week following a review by the Energy and Petroleum Regulatory Authority.
A spot check by The Standard in Nakuru City established that most petrol stations were unable to meet their customers' demand. The supply of diesel was the hardest hit.
Karuri Mwirigi, a motorist, was uncertain when fuel would available.
"It is not necessary to go to the station. I have been going there every day only to be told there's no fuel," he said
Loyal clients
A petrol station attendant who spoke on condition of anonymity said they were not getting enough supplies. He, however, added that the facility reaches out to its "loyal" clients and reserves some fuel for them.
"The amount of fuel we order is not what we get. Our customers are suffering," said the attendant.
William Otieno said he had to call different petrol stations to confirm fuel availability before driving there.
In Western and Nyanza, motorists continued to queue for fuel.
There were long queues at petrol and diesel pumps in Kakamega, Mbale, Vihiga and Bungoma towns yesterday.
Similar queues were witnessed in Kisumu and Kisii towns. Some of the boda boda riders interviewed said they had been unable to work due to the fuel crisis.
"If this problem persists, I will have to look for other means of survival. I depend on boda boda business to pay school fees and fend for my family," said Moses Mutswenje.
Josephat Shikonde said he has been forced to stop using his personal car due to the crisis.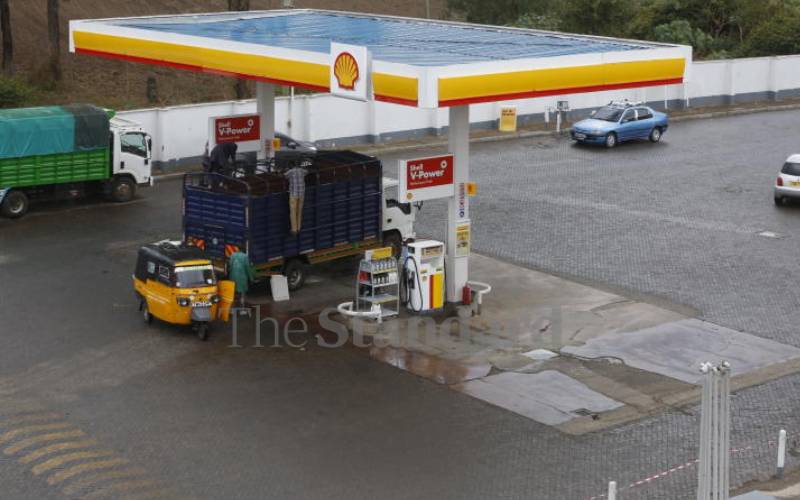 "I decided to use this car today because I have to take my children to school. Immediately after that, I will park it because it is cheaper to use matatu or Tuk Tuk than looking for fuel," said Shikonde.
Matatu operators plying Kakamega-Kisumu, Kakamega-Webuye and Kakamega-Mumias routes took advantage of the situation to increase fares. Boda boda riders increased fares, with those operating within town charging double the usual amount.
In Kisii and Kisumu, motorists queued in a few petrol stations with the commodity.
Vehicles and boda boda operators lined up at Shell Petrol Station along the Kisii-Kisumu Road for hours.
Job Momanyi, a businessman, who was travelling to Nairobi queued for an hour at a petrol station. "I was in town by 8am so that I could start my journey early, but one hour later I was still queuing," he said.
Meshack Maobe, a boda boda operator, said it has not been easy for many of his colleagues operating in Kisii town.
Worst hit
"The current fuel crisis has affected everyone, but boda boda riders are the worst hit because they spend many hours queueing for petrol, we are earning very little since most of our time is wasted," said Maobe.
Peter Nyambane, a taxi operator, told The Standard that he took a break from work due to the long queues at the petrol stations. He said he would resume work once the situation normalises.
Parents who were escorting their children back to school were caught up in the mess caused by the fuel shortage.
[Reporting by Valentine Zablon, Jackline Inyanji, Edwin Nyarangi and Omelo Juliet]