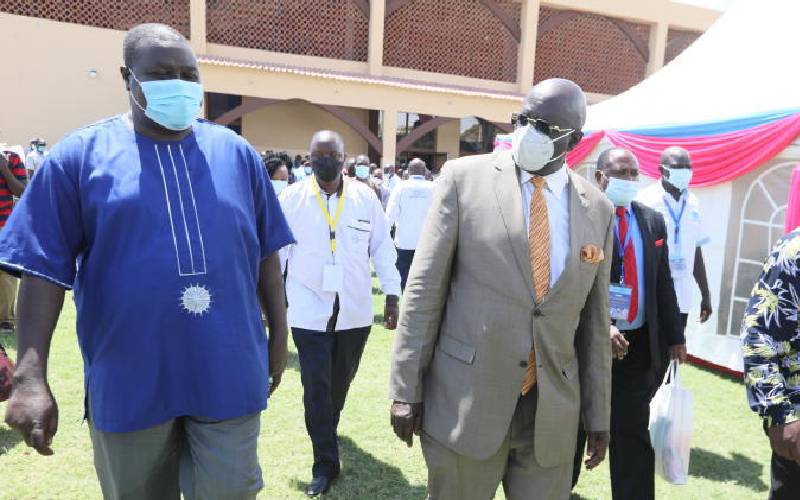 Some 4,334 pupils who sat the 2021 KCPE exam and received their results won't be placed in any secondary school, The Standard has learnt.
In the March 2022 exams, 1,214,031 pupils wrote the national test. Those who have been placed to secondary schools are 1,209,697. That means some 4,334 haven't been selected to join any secondary school.
This is despite the Government saying it has met 100 per cent primary-to-secondary transition.
Basic Education Principal Secretary Dr Julius Jwan says the 4,334 candidates were not placed to high schools because they're either in prison or sat the KCPE exam as private learners.
The pupils under the two categories, Jwan said, are ineligible for Form One placement.
"Many of those under these two categories enroll for the exams and write them so that they can have the KCPE certificate," Jwan told The Standard.
"They later pursue vocational training courses using the certificates. Some, however, continue with secondary education as private students," he said.
At least 900 inmates wrote the 2021 KCPE exam, the Education ministry revealed.
Announcing the placement results on Monday, April 11 at the KICD Headquarters in Nairobi, Education Cabinet Secretary George Magoha said the 1,209,697 KCPE candidates have been placed in the 9,200 public secondary schools countrywide.
Magoha said the selection process was fair, and anchored on meritocracy.
Magoha revealed that 38,797 pupils have been placed to national schools, 214 960 extra-county schools, 218,456 county schools, 726,311 sub-county schools, 2,045 special needs secondary schools and 9,128 at refugee camp schools.