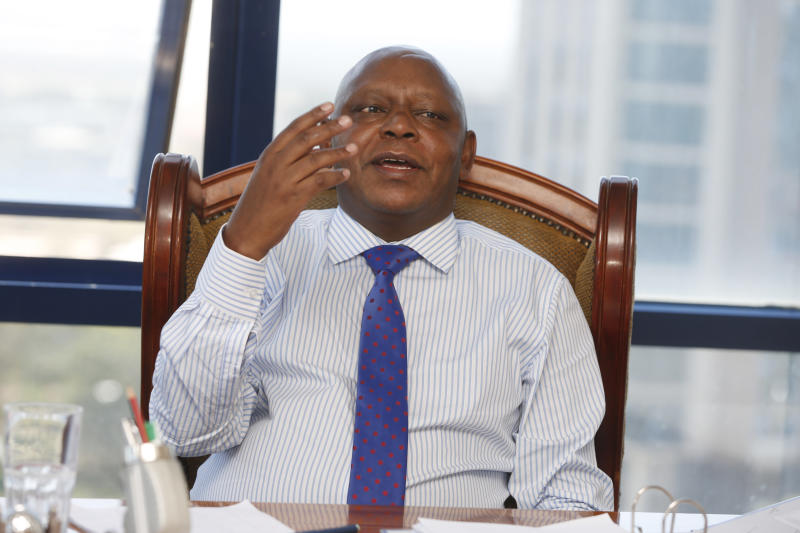 Lawyer Paul Gicheru has asked the International Criminal Court (ICC) to order the prosecution to produce a video recording of a witness, codenamed P-0516.
According to Mr Gicheru, the witness might have been coerced to give new information against him.
Mr Gicheru returned to Kenya last month after ICC prosecutor James Stewart concluded his case.
"On March 25, 2022, following the conclusion of the presentation of evidence by the Office of the Prosecutor, Mr Gicheru returned to his residence in Kenya," said the ICC registrar, Mr Peter Lewis, in his document filed in that court.
According to the registrar, Gicheru was not detained or under house arrest from February 12 until his exit.
Now, he has asked Trial Chamber III judge Maria Samba for a full video recording of the prosecution and P-0516. According to Mr Gicheru, the witness had asked the trial lawyer, Mr Anton Steynberg, to stop the interview six times.
According to his recent filings, the witness' advisor, Mr Gregory Townsend, never intervened as Mr Steynberg grilled him on account that he was telling lies.
"Unconvinced that P-0516 was answering questions truthfully, Mr Steynberg continued for 14 pages, putting information to P-0516 for him to comment. No less than six times during Mr Steynberg's questioning, P-0516 asked for the interview to stop," said Mr Gicheru's lawyer, Mr Michael Karvanas.
Stop the interview
"Despite P-0516's clear indications that he wished to stop the interview, Mr Townsend did not intervene as per his client's wishes – neither at the outset of the session after consulting with his client nor during Mr Steynberg's questioning."
According to Mr Karvanas, the interrogation was to force him to give new information to seal anything that would have contradicted the investigator's side of story.
It emerged that P-0516's credibility is in question.
"There is no legal or rational reason why the video-recording should not be disclosed. The whole purpose of video-recording the proofing sessions is to ensure transparency. This is especially so when there is a high probability of there being fertile ground for relevant and indispensable confrontation," Mr Karvanas continued.
During his testimony against Mr Gicheru, the witness admitted to being coached to fix Deputy President William Ruto and radio journalist Joshua Arap Sang in exchange for a ticket out of Africa. P-0516 testified that he was told what to tell ICC investigators to appear to be credible.
The witness also admitted to lying about his residence and employment. He said he gave investigators the wrong location to buttress his credibility.
He told court that he also lied about working for an organisation linked to a witness number six because it was working with the ICC.
He admitted that he never worked in that organisation. According to the witness, they would take information from newspapers, television and radio and customise it to fit their imagined scenarios.