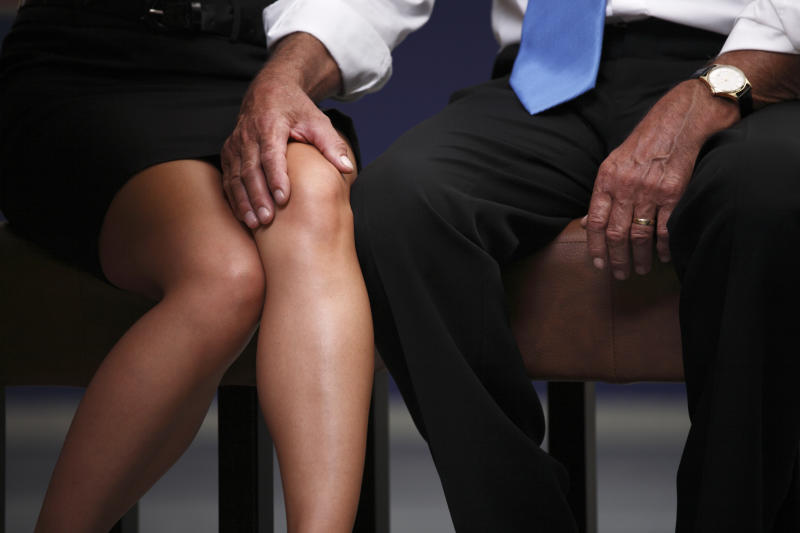 Media organisations have been urged to be more proactive in the fight against sexual harassment of women in the workplace.
The call was made during the Association of Media Women In Kenya's (Amwik) 40th-anniversary celebrations, with institutions encouraged to tackle the issue head-on.
"Media houses should address the issue of sexual harassment in newsrooms. It should no longer be business as usual," said Kenya Union of Journalists secretary-general Eric Oduor.
International human rights organisation, Article 19, also condemned what they described as the "lackluster approach" of media entities regarding harassment of women in the workplace.
"Most media organisations are in denial about sexual harassment and won't confront the reality," said Article 19 Eastern Africa programmes officer Robert Wanjala.
He added, "It's not until we dismantle systemic and structural barriers that women can contribute equally to national building through media."
Mr Wanjala shared statistics by Women In News (WIN) that painted a grim picture of rampant harassment in newsrooms. Complicit media houses, he added, should be named.
According to Mr Wanjala, out of all participating countries, WIN ranked Kenya as leading in harassment cases at 56 per cent.
"It's time to put a face to the media houses leading in these cases. We need to be intentional about how we deal with this vice," said Mr Wanjala.
Journalist Joseph Odindo said that more action needs to be taken beyond panel discussions to ensure the creation of safe and conducive working environments for women.
"What are the chances that the insights emerging here will impact the policies in media houses? We have to go beyond analysing and churning out statistics," said Mr Odindo.
Amwik was established in 1982 to amplify the voices of female journalists and equip them with the necessary tools to give visibility to women's issues.
The association boasts of a membership of over 300 women in media drawn from different parts of Kenya who work with other media associations and networks across the country.