Police probe mystery of woman kidnapped and set free days later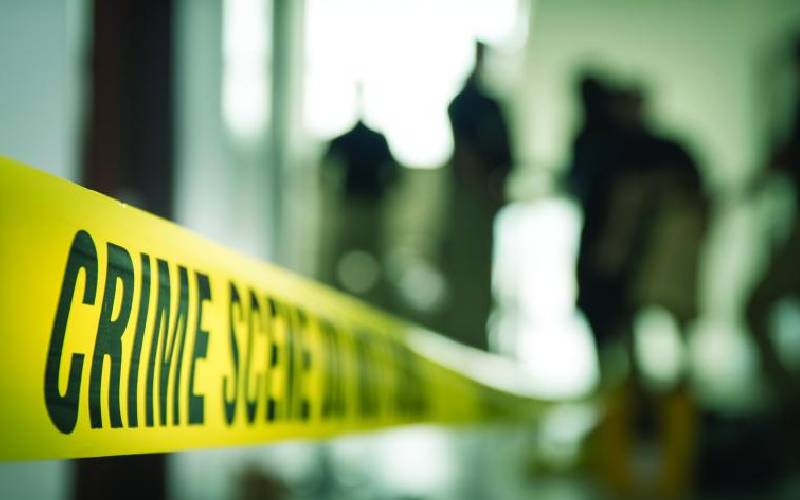 Police are investigating the kidnapping of a businesswoman in Nairobi on Thursday morning.
Catherine Nduta, 47, went missing moments after she alighted from a bodaboda in Nairobi's Donholm estate.
And after close to 96 hours of search by the family and police, presented herself at Tassia police post and informed the officers that she had been kidnapped by unknown people who set her free yesterday morning. the kidnappers had released her at Tassia.
Police said Nduta appeared dizzy and confused when she turned up at the police post at about 9am yesterday.
Tassia police then contacted their counterparts from Buru Buru DCI and Nduta's family who picked her up at the police post.
Edward Mwangi, a brother of the kidnapped woman, yesterday told Sunday Standard that Nduta was heading to a school in Makueni County to visit her daughter when she went missing.
Mwangi said her sister left their Chokaa home at around 4.30am last Thursday and arrived at a petrol station in Donholm where she was to board a hired bus to school.
Mwangi said Nduta was at the petrol station at around 5.30am and went straight to the bus where she dropped her bag.
She then asked the driver, whom she had been with whom she had been communicating, to excuse her for a few minutes to pay the bodaboda rider who had ferried her from home.
And this was the last time that Nduta was seen and also the last time she communicated with her family before her reappearance yesterday morning.
Mwangi said the family only learnt of Nduta's disappearance hours later when they failed to reach her on phone.
He said the family was sure that something had gone wrong after confirming from her daughter's school that Nduta had not been seen.
This prompted her search. Family and friends visited police stations in Nairobi, hospitals and even mortuaries but found no trace of Nduta.
The family made a public appeal for information into Nduta's whereabouts on social media.
Desperate and exhausted, the family filed a missing person report at Buru Buru Police Station.
The driver of the hired bus that was to ferry Nduta to her daughter's school recorded a statement at Buru Buru Police Station on Friday.
An examination of her cellphone shows that it was switched off at around 5.40am on Thursday at Tumaini Estate, about 10 metres from where she was last seen.
Buru-Buru DCI boss Jackson Muriuki and police boss Francis Kamau did not respond to our enquiries on the state of investigations.
After Nduta was rescued, Mwangi said:"We are glad she is safe but we don't know what happened to her".