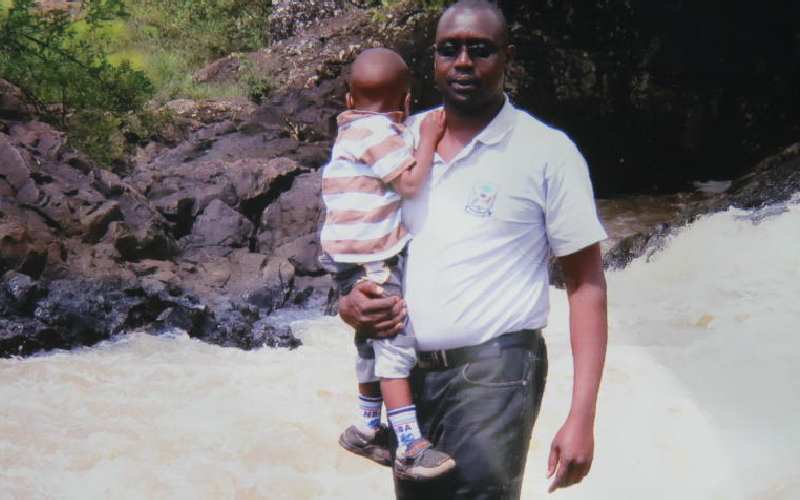 The International Criminal Court (ICC) is seeking Kenya's help in tracing a reluctant witness to testify.
The witness is believed to have linked the late Meshack Yebei to a team that interfered with witnesses in the Deputy President William Ruto and journalist Joshua Sang's case.
The prosecution wants the witness to testify against lawyer Paul Gicheru in three weeks when the trial begins. Gicheru's case starts on February 15.
In new filings before Trial Chamber III judge Maria Samba, ICC's deputy prosecutor James Stewart wants Kenya to intervene and have the witness testify either in person or through video link. The witness is wanted for his claim that Gicheru and Yebei were part of a plan to have witnesses in the Ruto-Sang case recant their statement.
"P-0743 stated that Gicheru and Yebei had been involved in a series of activities (redacted) in exchange for money. He further stated other prosecution witnesses had been interfered with."
Yebei was touted as a star ICC witness against Ruto and Sang. He was abducted on December 28, 2014, and found dead four days later. No arrests have been made since then. In 2015 the ICC denied Yebei was on the prosecution's witness list but regretted that he had been killed.
"Yebei was not on the prosecution witness list nor was he in contact with prosecution staff at the time of his abduction," said a statement by ICC Registrar Herman von Hebel. However, the Hague-based court said it had offered Yebei security, including a safe residency in a new location. He was abducted when he returned to Eldoret.
His body was found at Man-Eaters Park in Voi by a forest ranger after he disappeared from his Kaptebee village home in Uasin Gishu County. In the fresh filing, Stewart disclosed Yebei's role. He said Gicheru knew and met Yebei.
The prosecutor also states Gicheru allegedly revealed that he and the DP studied together at Kapsabet High School.
In addition, Stewart says Gicheru told the prosecutor that he knew Silas Simatwo, who is also claimed to have been a part of the witness tampering group.
"While the accused person denies most of the allegations, this is relevant since it represents the first account provided by the accused of his version of relevant events," argues Stewart.
The prosecutor says he has tried to trace the witness in vain. He added that the witness has not withdrawn his testimony although he intimated he was no longer interested in helping the prosecution. Stewart wants the court to seek Kenya's help to force him to appear.