Supreme law can be changed: Raila team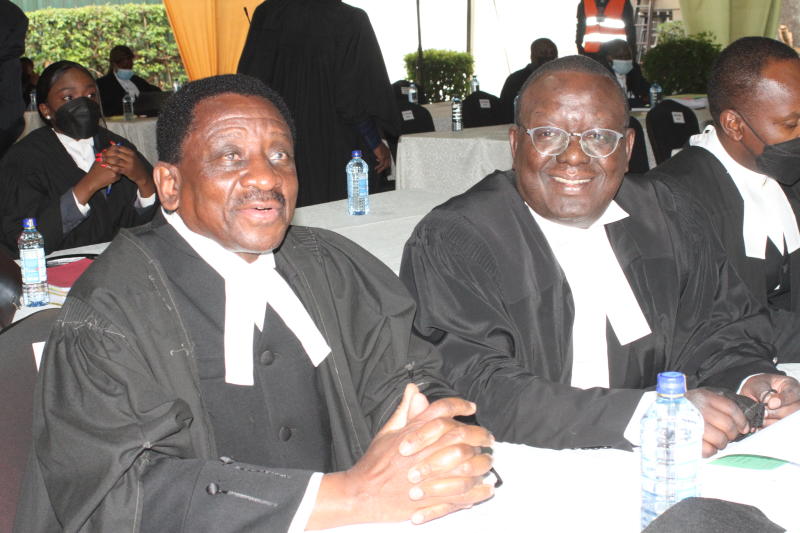 Former Prime Minister Raila Odinga's lawyers yesterday told the Supreme Court to find that Kenya's Constitution can be amended.
They traced the debate on basic structure doctrine to German thinker Dieter Conrad, who commented on India's first case on amendable and non-amendable clauses of a constitution.
The court heard that Conrad's interpretation has been a problem all over the world for 49 years and just like the wall of Babel, no court seems to agree.
"Basic structure doctrine is too many things to too many people. Throughout where this doctrine is applied, nobody seems to agree on what universally can be agreed to be basic structure," argued Paul Mwangi, the lead lawyer representing Raila and the BBI taskforce.
He described the basic structure doctrine as a very unruly horse.
"Once you get on it, you will never know where it is going to carry you," he said.
To buttress his argument, that the Constitution can be amended, he referred judges to the US Constitution. He argued that it was initially without the Bill of Rights but the same has changed overtime.
"We must warn ourselves against romanticism of the jurisprudence in basic structure doctrine and its philosophy. It is very alluring when you read it, it's very charming. It's very enchanting, but the more you read it, the more you realise what kind of chaos is in it," Mwangi said.
Jackson Awele and Anold Oginga, also for Raila and the task force, said that the lower courts' interpretation on who should amend the Constitution had also created uncertainty.
" Any person without any limitation whatsoever may propose an amendment to the Constitution," the court heard.
Senior lawyer James Orengo closed the case for Raila and the BBI. He argued that the Constitution encapsulates the power of the people and can be amended through a popular or parliamentary initiative. He urged the court to reverse the verdicts by the High Court and the Court of Appeal.
Download the BBI Judgement by all seven Judges - Civil Appeal No. E291 of 2021