Late Cohen's sister wants widow barred from using surname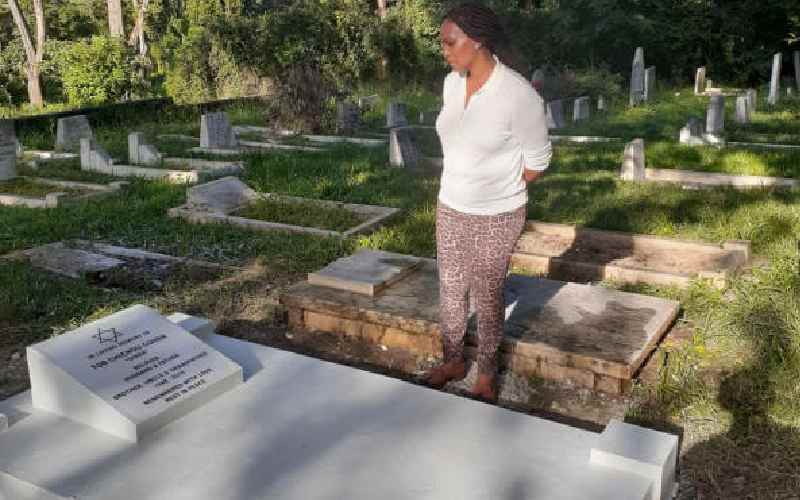 The fight for late Dutch Tob Cohen's multi-million shillings' estate has taken a new twist after his sister filed a suit to stop his widow from using his surname.
Gabriel Hannah Van Straten argues that allowing Sarah Wairimu to continue referring to herself as "Sarah Wairimu Cohen" is hurting the family which has not healed from his brutal murder in September 2019.
Through lawyer Danstan Omari, Van Straten claims her sister-in-law never adopted the name of Cohen during his lifetime and that it is a mockery to the family for her to seek to use it now when he is dead.
"She never legally opted to change her name by adopting 'Cohen's' name. The reference of herself as Sarah Wairimu Cohen is not only meant to confuse the court and seek sympathy but also to make a mockery of our family and the man she is accused to have brutally murdered," said Omari.
Van Straten wants the court to strike out all cases in the succession dispute for Cohen's estate, valued at Sh400 million, filed by Wairimu arguing she is a 'fictitious person' using Cohen's name to gain sympathy.
She also wants the court to order the Director of Criminal Investigations (DCI) to investigate a Will presented by Wairimu claiming it is a forgery.
"There is no way the Will she is claiming can be genuine because at the time the Will was allegedly written, her relationship with the late Cohen had been strained following numerous abuses against him that had forced him to seek a divorce," said Omari.
Omari added that all applications filed in court by 'Sarah Wairimu Kamotho Cohen' are incompetent and untenable in the eyes of the law for having been filed by a fictitious person and a person unknown to the law and to Cohen's family.
The late Cohen went missing in July 2019 before his body was discovered in a septic tank at their home on September 13, 2019. Wairimu was subsequently charged with his murder alongside businessman Peter Karanja. The case is still pending in court.
Cohen's siblings, Bernard Cohen, and Van Straten, then filed a suit seeking to be allowed to manage his estate claiming that he dispossessed Wairimu everything in his last written Will.
According to the contested Will presented by Bernard, his brother dispossessed Wairimu of their matrimonial home in Lower Kabete and bequeathed 50 per cent to his sister, 25 per cent to Seth Van Straten, and another 25 per cent to Sharon Van Tienhoven.
The Will also bequeathed Cohen's shares in Tobs Limited, millions of shillings in his bank accounts both in Netherlands and Kenya, and all the movable assets to his sister Van Stratten who he named as the sole executor of the Will.
But Wairimu presented another Will claiming Cohen bequeathed her almost all his assets and gave her authority to be the sole executor of the estate and to inherit all his shares at the companies.
For their home at Spring Valley in Lower Kabete, the Will states that Wairimu would inherit 25 per cent shares, her daughter Renee Sarafin 25 per cent, Cohen's nephew Seth Van Straten 25 per cent, and his niece Sharon Van Tienhoven to also inherit 25 per cent.
High Court judge Mugure Thande, last year, ordered that both the contested Wills be presented to the court before the hearing over the dispute for control of Cohen's wealth proceeds.