Reprieve for Cohen's widow in battle to control Sh400m estate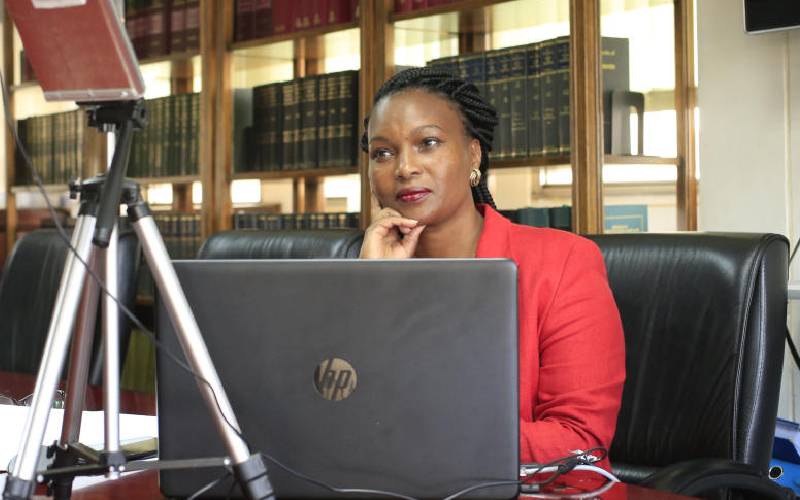 The widow of Dutch businessman Tob Cohen won the first battle to regain control of his multi-million-shilling wealth after the High Court suspended a grant issued to his brother to manage the estate.
Justice Mugure Thande also stopped Bernard Cohen and his sister Hannah van Straten from dealing with the estate pending determination of the suit by Sarah Wairimu, the widow.
"Pending the hearing and determination of the suit, the court issues an order suspending the grant of probate issued to Bernard Cohen on May 18, 2021, and restraining him and the sister from utilizing that grant to deal in any manner with the estate of late Tob Chichou Cohen," ruled Thande.
The court also ordered lawyer Chege Kirundi to present an alleged Will written by Cohen, which dispossessed his widow of his wealth valued at more than Sh400 million.
Wairimu, through her lawyer Philip Murgor, told the court that she has the original Will by her late husband, which the court allowed her to present on February 11 next year.
Cohen went missing in July 2019 before his body was discovered in a septic tank at their home in Kitisuru on September 13, 2019.
Wairimu was subsequently charged with his murder alongside businessman Peter Karanja.
Cohen's siblings had claimed that he dispossessed Wairimu in his last Will.
According to the Will presented by Bernard, his brother dispossessed Wairimu of their matrimonial home in Lower Kabete and bequeathed 50 per cent to Gabriel Hannah van Straten, 25 per cent to Seth van Straten and another 25 per cent to Sharon van Tienhoven Cohen.
The contested Will had also bequeathed Cohen's shares in Tobs Ltd, millions of shillings in his bank accounts and all the movable assets to his sister Hannah.
But Wairimu, in her application to revoke the grant issued to Bernard, argued that her brother-in-law and other family members lied and misled the court by using forged documents.
According to Wairimu, she was not furnished with a copy of the petition filed by Bernard as the sole surviving spouse of Cohen and was surprised when the judge granted him authority to manage the estate behind her back.
"The alleged last Will was a forgery since it does not make any provision for me despite being the only surviving widow of the deceased. Their application for the letters of the grant was defective," she said.