Mediation ordered in Treasury, county fund allocation case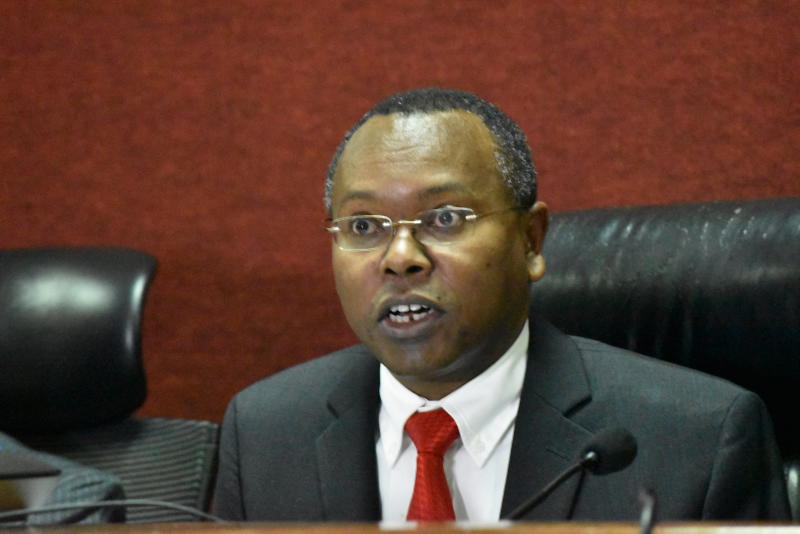 The High Court in Nakuru has ordered mediation in a case pitting Nyandarua County Assembly Service Board and National Treasury over disbursement of budgetary funds to the devolved unit.
Justice Joel Ngugi directed parties to try and settle the matter in which the board and Nyandarua County Assembly have sued Central Bank of Kenya, Treasury, Nyandarua County CEC for Finance and Economic Development, its acting clerk Elizabeth Wanjiku and the Attorney General, out of court.
The petitioners claim the county's bank accounts have been frozen, barring the assembly from meeting its mandate, including paying salaries. "The parties are directed to continue negotiating in good faith within the next two weeks," said Ngugi on Wednesday.
Manyonge Wanyama, the Finance CEC lawyer, and Ms Wanjiku proposed substantive consent. In his consent dated December 17, 2021, Wanyama had proposed that the county be allowed to access the funds from this month.
He said: "The matter has been heated at the county assembly and it would be best solved with negotiations."
Wanyama also wants court to mark the matter settled with no orders to cost. But lawyer Kipkoech Ng'etich said: "We have no issues with the consent, we are concerned with cost."
In an application dated November 9, 2021, the board and the assembly stated that before March 2021, Gideon Mukiri was the Acting Clerk of the Nyandarua County Assembly. He was the signatory of three accounts of the assembly at CBK and authoriser of Integrated Financial Management Information System.
However, the duo says Deputy Speaker Zachary Mwangi convened an illegal meeting with a parallel board on March 1, 2021, and unlawfully removed Mukiri, replacing him with Wanjiku. The case will be mentioned on February 2 for compliance.