Nyandarua County Assembly has a thriving reading culture, from books pirated far and wide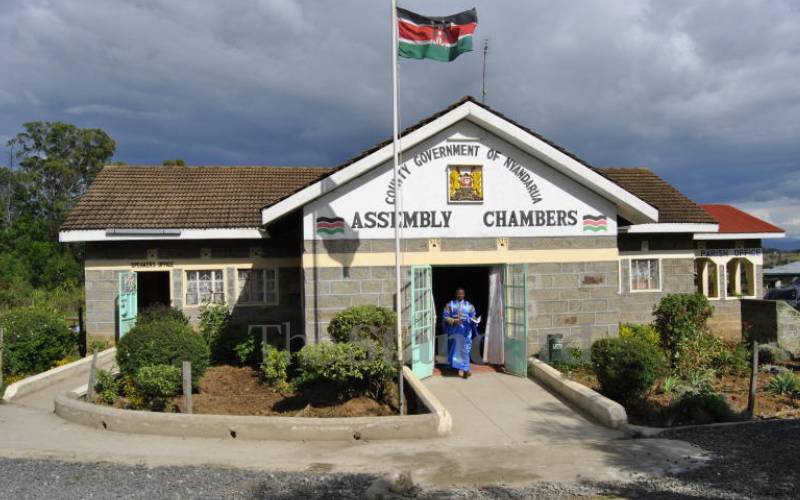 Nyandarua County Assembly has a thriving reading culture, from books pirated far and wide
Let me state upfront how impressed I am by the County Assembly of Nyandarua, under the leadership of Bwana James Wahome Ndegwa. Where most counties make the headlines because kanjoras are fighting it out over this or that matter, usually relating to their stomachs, the kanjoras of Nyandarua are busy sharpening their minds by 'eating books'.
A segment tagged 'African Reads' on the county assembly website catalogues enticing fiction from Kenya, Africa and its diaspora.
The books are accessible as PDF downloads so if one is looking for evidence of Kenya's nascent reading culture, then look no further. Most titles enjoy dozens of downloads since they were uploaded, last year.
Those featured include generations of some of the best-known writers to emerge from Kenya: Ngugi wa Thiong'o, Grace Ogot and Meja Mwangi. Recent fictions from Yvonne Owuor and Peter Kimani are also featured.
The bad news: the Nyandarua County Assembly's literary canon is stolen. They are pirated PDFs and are available for free. This means no income accrues to the authors upon download.
I understand the Kenya Copyright Board (Kecobo) have written to the county assembly to demand that they cease and desist from displaying pirated copies of books from Kenya and elsewhere.
As I write this, the links to those pirated books are still up, even after the matter was flagged by readers on social media, and Kecobo's official communique. This means the folks in Nyandarua are hard of hearing.
I don't think there is a more egregious crime than a wealthy, public institutions stealing from authors in broad daylight.