Saudi Arabia returnee who survived torture holds party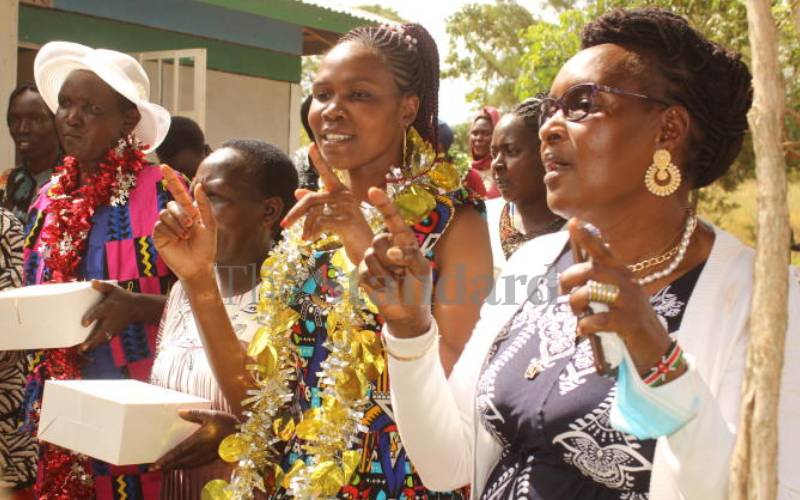 It was song and dance in Kapkenyeloi village in Mosop Constituency, Nandi County when a Saudi Arabia returnee, who claims to have survived torture in the Gulf Country held a thanksgiving party.
Rebecca Chesang hosted residents to celebrate her return to Kenya alive.
Chesang was evacuated from Saudi Arabia in January after The Standard highlighted her plight.
She had complained of frequent beatings by her employer's wife, which caused her legs to swell.
Chesang says she was lucky to be alive after three of the young women, she had travelled with to Saudi Arabia in 2019, died in the foreign nation.
"It was a lucky escape. I suffered in Saudi Arabia. A number of young women that I knew died in that country. I chose to host people from my village and friends to thank them for their moral support during my difficult period in the foreign land," Chesang says.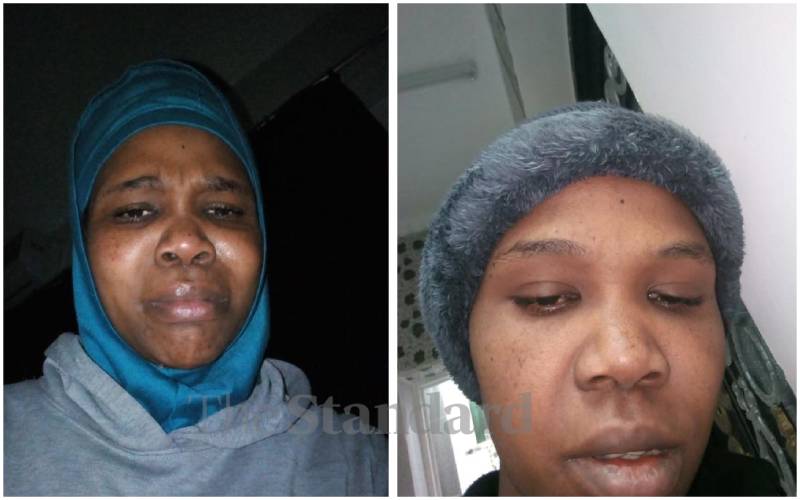 She says she has forgiven recruitment agents who made her believe that life in Saudi Arabia was rosy.
"I was evacuated out of Saudi Arabia after The Standard and KTN highlighted my tribulations. I am now back home and still recovering. My swollen leg is healed, but I still have stomach complications," she says.
Chesang says she learnt that life in the Gulf is not easy.
She plans to enrol for a Catering and Hospitality diploma so that she can venture into self-employment.
"My main aim of going to Saudi Arabia was to raise money to advance my education. I want to accomplish that dream next year," she says.
Chesang's brother, Jonah Kipletting Kemboi, said the family was happy that their daughter was safe, asking local girls to be careful when they land jobs in Saudi Arabia.
"We ended the year very happy because of my sister's return to Kenya. We are glad because she returned alive. Many of her friends died after being subjected to torture and being betrayed by recruitment agents," Kemboi says.
He says that they spent so many sleepless nights, praying for the safe return of Chesang.
"When Chesang cried for help while in Saudi Arabia, we were helpless and we didn't know how to evacuate her. It was difficult and we had to reach out to the media. We are grateful to The Standard newspaper," Kemboi said.
Adding; "My mother was so disturbed. She feared for Chesang's life and kept crying all the time. We prayed every day and eventually, she returned home, although with an injured leg."
Chesang's friend Nancy Chepchirchir from Kitale, who escaped from Iraq, where she worked as a caretaker of a sick elderly woman also narrated her ordeal.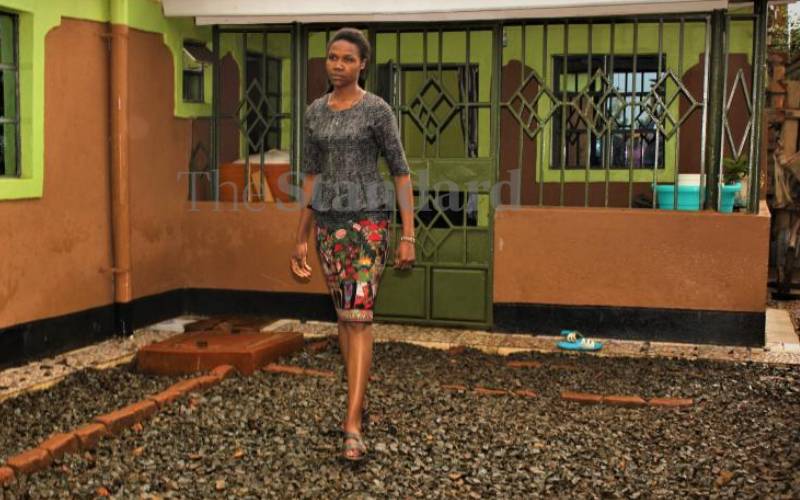 "We became friends with Chesang because we were recruited and trained in Nairobi by the same agent. I went to Iraq a few days before she (Chesang) left. I read about her plight and watched it on YouTube. While she was suffering in Saudi Arabia, I was facing abuse in Iraq. The family I was working for left me alone with the elderly woman and I would spend my salary on expenses which were not reimbursed and I couldn't send any money home," Chepchirchir said.
Chepchirchir says working in foreign countries, as a domestic worker, comes with many challenges.
She says receiving help from the Kenyan Embassies and employment agents, to get out of the Gulf after fallout with employers is difficult.
"I sought help after I suffered a lot. I couldn't take it anymore. I succeeded after months of struggle and I returned to Kenya a few days after my friend (Chesang) arrived. Life was becoming unbearable," Chepchirchir says.
Also present at the thanksgiving party was Isaac Lusala, whose niece Maximilla Muhadia died in Saudi Arabia in April.
"I am here because Chesang was a close friend to my niece, Muhadia who died in Saudi Arabia. Muhadia was pronounced dead a few weeks after complaining of a misunderstanding between herself and her employer. Chesang comforted us when we lost Muhadia and we are here to celebrate her return back to Kenya," Lusala said.
Lusala said they waited for four months before their kin's body arrived in the country.
"It was traumatising. We went to the airport on different occasions to collect Muhadia's body but upon arrival, we were given the wrong bodies from Saudi Arabia. We learnt that many girls were dying in that country," Lusala says.
"We got Muhadia's body but we didn't get her money which she had saved in one of the banks. It has been difficult getting support from the government."