There's no law against secret recording of telephone calls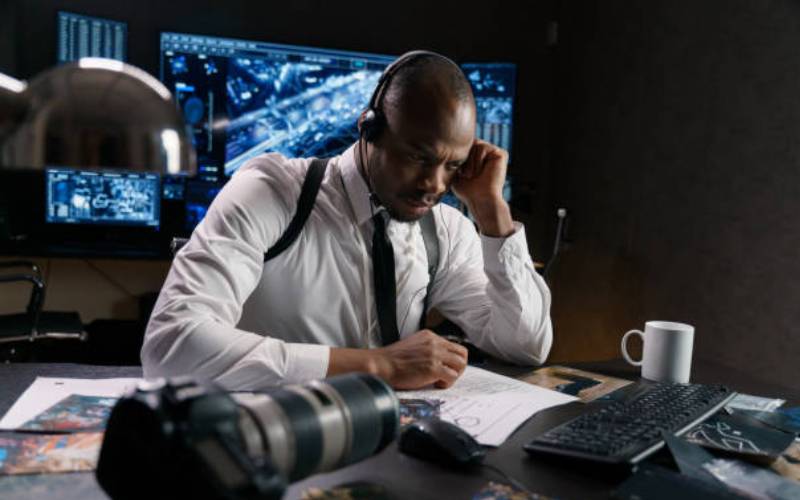 It is the season for betrayal and different political formations are increasingly engaging in electronic eavesdropping and secret recordings.
Even as the political foes engage in this subtle surveillance of recording phone conversations, the trend is opening a dark world with potential of blackmail and character assassination.
As far back as 2014, former Nairobi Governor Mike Sonko deployed this form to demonstrate how a person's underhand dealings could be brought to light without their knowledge.
In November 2021, Sonko released videos of a judicial officer allegedly soliciting a bribe.
Similarly, Central Organisation of Trade Unions (COTU) Secretary General Francis Atwoli is in a spot after he said he has bought electronic gadgets for eavesdropping on phone calls made by certain politicians.
"We bought a machine for Sh5.5 million to listen in to everyone's phones and record. I can hack your phone and listen to what you are saying," he said in Bukhungu on Tuesday.
"On 31st December, I will play the recordings on a public address system. You will hear others bargaining and others being offered appointments. And they are voices you all know."
Legal experts argue that although the Constitution sets the foundation for how privacy laws should look, little has been done to craft specific legislation to protect Kenyans from having their phones tapped.
Section 31 of the Constitution provides that "every person has the right to privacy, which includes the right not to have the privacy of their communications infringed."
Lawyer Charles Kanjama says like in many places, "the Kenyan government is known to tap into phone calls for purposes of gathering intelligence but that too shouldn't be the case."
He says public privacy is paramount as spelt out in the Constitution and only through a court order should such surveillance be conducted either by the government, an individual or organisation.
"Privacy laws in Kenya have many grey areas. Article 31 of the Constitution that speaks of privacy offers general provisions but we lack solid laws to address phone recordings," says Kanjama.
Lawyer Bobby Mkangi argues that the Constitution is meant to be general in nature and even though it does not speak directly to phone recordings, the act remains unconstitutional and is therefore, illegal.
"If this goes on, people will start being very careful with what they say over the phone and that can slowly affect freedom of expression," he says.
Inspector-General of Police Hilary Mutyambai has previously said it is not illegal to record officers taking bribes.
Mkangi and Kanjama agree that there is still a lot of work required to specifically address issues of privacy while also protecting other rights and freedoms.
With technology sprinting faster than our laws, the Data Protection Act largely speaks about the protection of data from service providers, big data and government but offers little insight on protecting the public's privacy from people they interact with.