Ndegwa Wahome: Assembly speaker who has been impeached three times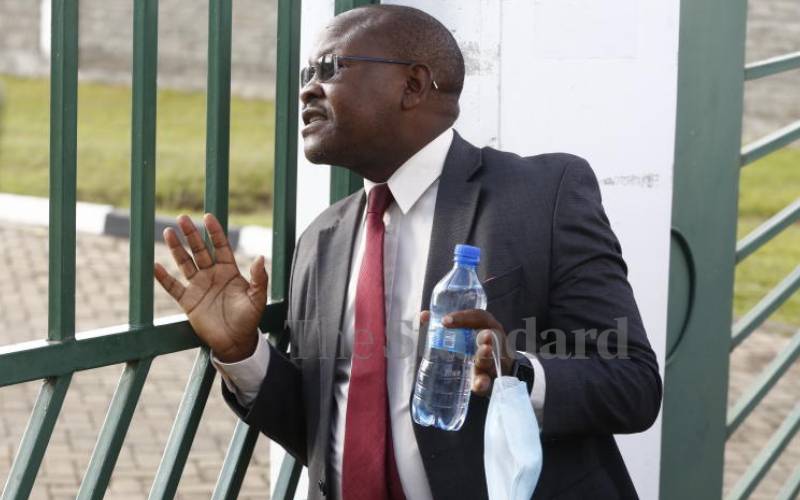 For a year, Nyandarua County Assembly has been rocked by chaos as Members of the County Assembly block Speaker Ndegwa Wahome from the chambers.
It all started on December 15, 2020, when 25 of 39 MCAs agreed to impeach Ndegwa. The ward reps led by majority leader Edinald Kingori accused Ndegwa of gross misconduct, abuse of office, and nepotism.
"The speaker failed to explain how over Sh500 million meant for construction of county assembly offices had been spent, yet it was not complete," said Kingori.
On December 16, the ward reps attempted to serve Clerk Mukiri Michiri with the notice but they were locked out of the assembly by the guards.
They stuck the notice on the assembly's gate, arguing that it was a sufficient legal way of service.
Further, the MCAs moved to a High Court in Nyahururu and sued Ndegwa.
An impeachment motion was scheduled for debate on December 24, 2020, after the MCAs successfully petitioned the court to order the assembly's reopening.
The special sitting a day before Christmas was to be chaired by Ndegwa's deputy Zackary Njeru, as indicated in a Kenya Gazette notice dated December 17, 2020.
The notice required all members of staff, including the clerk to be present.
Ndegwa moved to block the impeachment motion before Nyahururu High Court judge Justice Charles Kariuki. However, on December 21, 2020, Judge Kariuki recused himself from the case, saying he was not comfortable handling it as it was "political". He referred it to Nakuru.
On December 23, 2020, Justice Joel Ngugi, gave Ndegwa a reprieve, and temporarily stopped his impeachment.
In defiance, however, the MCAs went ahead and impeached Ndegwa on January 8, 2021.
Thirty members voted for the impeachment, one abstained while eight were absent.
Chaos rocked the assembly four days later, as police frustrated Ndegwa's attempt to conduct a sitting.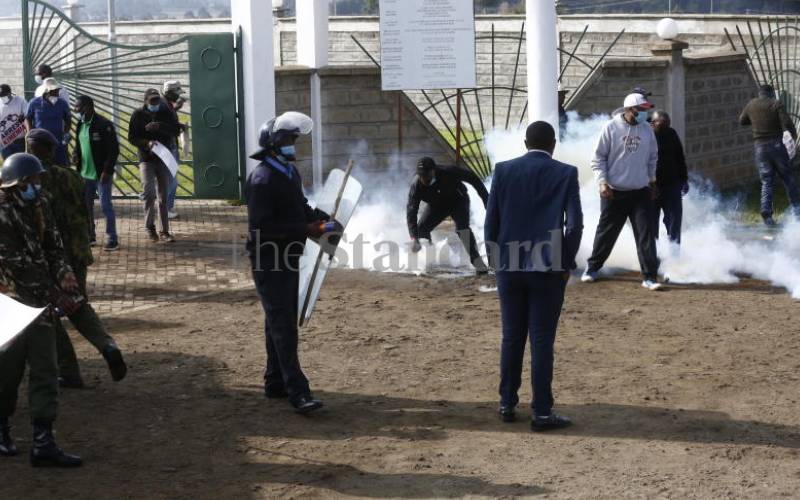 Aggrieved by the action, Ndegwa wrote a letter to the Speaker of the Senate Ken Lusaka on January 18, accusing local security of sponsoring his ouster.
Ndegwa also accused Governor Francis Kimemia of having a hand in the impeachment, but Kimemia distanced himself, saying he had nothing to benefit from Ndegwa's misfortunes.
His letter was met with resistance by police, who barred some workers, including the acting Clerk Michiri, from their offices, on January 23.
Ndegwa was impeached a second time on February 10; 26 MCAs voted for his removal while four voted against.
He ceased to be the chair of the County Assemblies Forum.
In his defence, he said: "We know whose hand is behind this. My hands are clean and I have run this Assembly well for over eight years."
The impeachment followed the suspension of seven members allied to Ndegwa, from the Jubilee Party over alleged indiscipline.
However, the High Court in Nakuru temporarily stopped Ndegwa's degazettement on February 15.
Justice Hillary Chemitei ruled on Ndegwa's application dated January 11, 2021, challenging his impeachment. He said the MCAs did not follow the proper procedure to impeach him.
Chemitei was however forced to set aside his ruling on February 23 and upheld Ndegwa's impeachment.
He noted that even if Ndegwa was reinstated, he wouldn't have the numbers in the assembly, bearing in mind that he had been impeached twice.
A section of MCAs called for senate's intervention, claiming the showdown in the assembly was hurting devolution and service delivery to the people of Nyandarua. Ndegwa was reinstated for the second time on April 29. He noted that the threshold of 75 per cent votes supporting the impeachment was not met.
"Thirty-seven of 39 MCAs voted – 30 would represent 75 per cent threshold. However, only 26 members (70.2 per cent) voted 'Yes', 11 members (29.7 per cent) voted 'No', while two were absent," he ruled.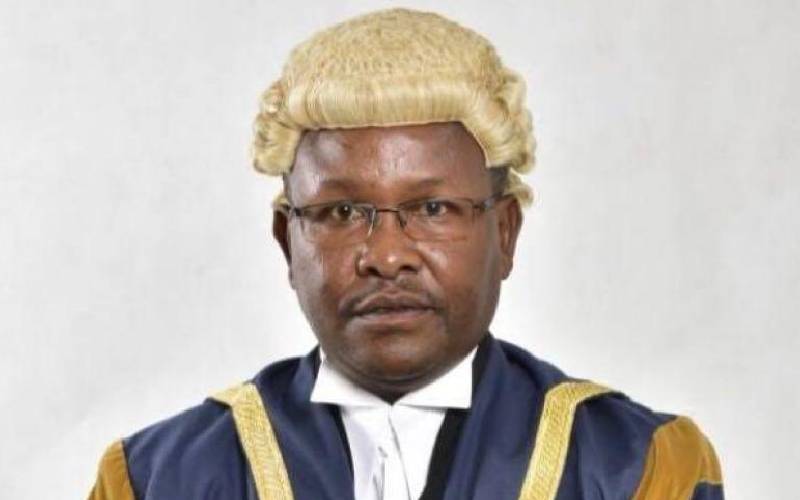 To stop the speaker from convening his sittings, the assembly's mace was taken away and his official vehicle was also confiscated.
On May 3, Ndegwa who was termed "unauthorised person", was blocked from accessing the assembly.
Five days later, he was impeached for a third time in a special sitting that was held on Saturday, May 8, with 31 MCAs voting for, six against while one abstained.
The wounded speaker moved to court to have his deputy Njeru, majority leader Kingori and the county commissioner Benson Lepormorijo jailed for disobeying court orders.
In his application dated May 26, Ndegwa claimed that the three colluded to block his entry to the assembly.
On June 7, Employment and Labour Relations Court Judge Justice Hellen Wasilwa ordered the assembly reopened and barred Rimui and Gitau from acting as board members.
Njeru then filed an application for Justice Chemitei to recuse himself from hearing Ndegwa's case.
Chemitei dismissed the application on October 4 and found Njeru, Kingori and clerk Elizabeth Wanjiru guilty of disobeying the court's order.
The three had disobeyed orders dated July 22, 2021, directing them to hand over the assembly's mace and the Speaker's official vehicle and allow Ndegwa access to the assembly.
Chaotic scenes followed on October 5, as Ndegwa was stopped from assuming his roles.
Chemitei directed the Inspector General of Police Hillary Mutyambai to ensure compliance.