My life is in danger, claims Nyandarua speaker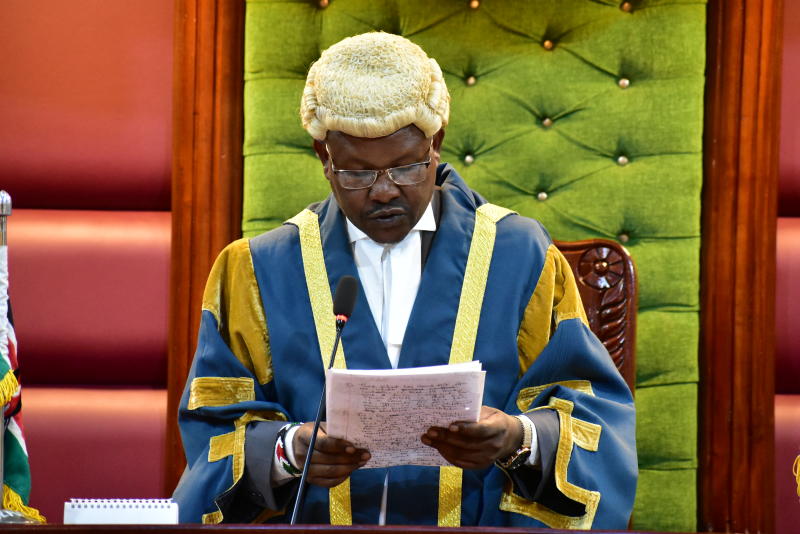 Reinstated Nyandarua County Speaker Ndegwa Wahome has claimed someone took away the mace from the assembly to frustrate him for convening a sitting for members.
"My officers in the assembly cannot trace it. I have reported this to the police and no action has been taken" said Mr Wahome.
The speaker also claimed that his life was in danger, adding that he has been receiving threats on his cellphone.
"I have reported this to authorities in Ol Kalou town but no action has been taken. I want the public to know that my life and that of my family is in danger," he said.
Wahome said the differences between him and Governor Francis Kimemia was the root cause of his predicament.
"I know it is as a result of me speaking out on misuse of funds by the current administration. I will not relent on this cause of accounting for the resources of the people of Nyandarua" he said.
However, Mr Kimemia distanced himself from the claims that he was interfering with the affairs of the assembly.
"Let everyone fight his own battles. I am busy doing my work of developing the county," said the county boss.
On Thursday, Nakuru High Court Judge Hillary Chemitei gave Wahome a reprieve after reinstating him as the speaker until a case he had filed against his removal is heard and determined.
Some 27 MCAs, who accused him of abuse of office, nepotism and corruption, supported the motion to impeach him in January. Eleven others opposed the motion.