It's either class or politics: court's tough decision to university dons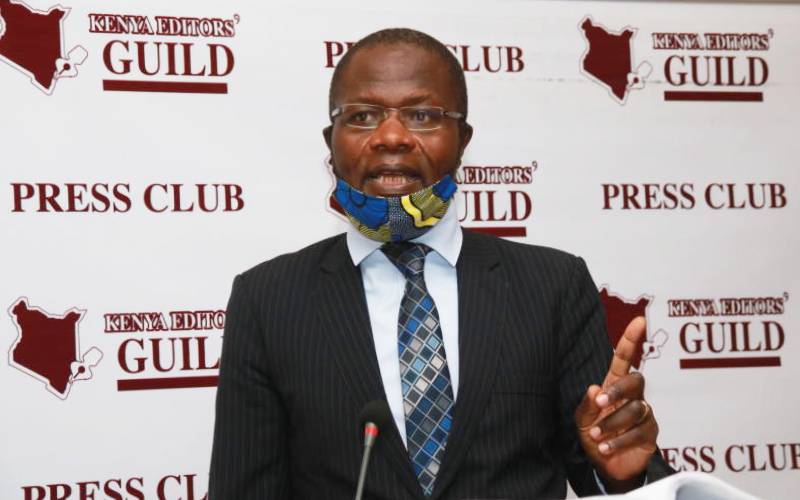 University dons cannot mix lecturing with political activities, a court has ruled.
Labour court Judge Nduma Nderi in a case filed by University of Nairobi law professor Ben Sihanya ruled that although the Constitution gives freedom to associate, a lecturer has to choose between remaining in class or taking up roles in a political party.
"Whereas a lecturer at an institution of higher learning enjoys academic freedom and is not barred from expressing his or her political opinion, such an officer is bound to relinquish his position if he is appointed or elected to an office in a political party," ruled Justice Nderi.
Prof Sihanya was appointed by Orange Democratic Movement (ODM) to head its disciplinary committee.
Following the appointment, Ethic and Anti-Corruption Commission (EACC) wrote to Sihanya on August 18, 2020 informing him that it was against the law for him to join the committee while still holding the position of a professor in a public university.
EACC gave Sihanya 14 days to turn down the offer by the political party or else the university would take action against him.
Sihanya in his case against EACC argued that the position he holds is not a public office and he is not a state officer.
He asserted that the ODM's offer was not about a political engagement and it was his right to associate with like-minded persons.
However, the judge found that he draws a salary from taxpayers and the university is a parastatal founded through an Act of parliament, therefore, he is a public officer.
In the case, EACC asserted that the law professor ought to have either turned down the ODM offer or immediately resigned if he decided to accept it.
According to the commission, Section 12 of Political Parties Act, 2011 barred the university don from holding office in a political party and or engaging in political activity that may compromise or be seen to compromise the political neutrality of that person's office.
Meanwhile, although Sihanya also sued UoN, it did not participate in the case.