Sarah Wairimu pursues freedom to secure shared property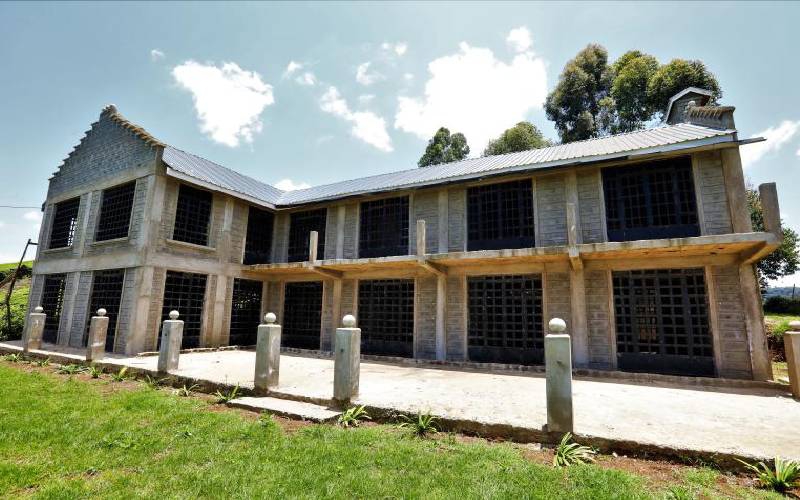 The wife of slain Dutch businessman Tob Cohen has pleaded with the court to release her on bail to allow her take part in a property dispute case.
Lawyer Philip Murgor told a court yesterday that Sarah Wairimu has a 50 per cent stake in property jointly owned with Cohen and she needs to be out fighting for her rights.
"My client and the deceased are embroiled in a divorce case that is pending in court. Among the contested properties are their house worth Sh400 million, which should be shared equally," Mr Murgor said.
The lawyer said his client's Kitisuru house risked being grabbed because nobody was living there after police found Cohen's body inside a water tank in the compound last Friday.
"Wairimu's housekeepers were chased away after the body was retrieved," claimed Murgor, even as he denied reports that the house had been handed over to Cohen's sister.
Wairimu has been in detention in connection with the disappearance of her estranged husband whose body was found after a two-month search.
The suspect has been in custody for 28 days and is expected to be charged with murder.
Post-mortem
But even as Murgor asked High Court Judge Jessie Lessit to grant his client bail because the prosecution had not tabled sufficient grounds to hold her further, the State sought to have Wairimu's plea-taking pushed to September 26.
State counsel Nicholas Mutuku told Justice Lessit that they needed more time to conduct a post-mortem examination to establish the cause of Cohen's death.
The autopsy is expected to be conducted today after all parties reached an agreement to accommodate Wairimu's pathologist.
Mutuku said the post-mortem results would form part of the evidence they had compiled and would disclose to the defence.
"It is true the matter has taken long but some of the delay has been occasioned by the defence because they took us in circles on the whereabouts of Cohen. It is not a ploy from us to get more time as alleged."
While protesting his client's detention, Murgor accused the prosecution of employing delaying tactics to stop Wairimu from being examined by a psychiatrist to establish whether she could stand trial.
"The court had issued an order that the mental assessment be conducted on Thursday but the prosecution has failed to honour the same," said Murgor.
But Mr Mutuku said they had been unable to schedule a mental health test because the defense team had requested them to accommodate another lawyer.
"We have not conducted a mental assessment against the suspect because it requires booking and planning," the prosecutor said.
Murgor told the judge that Wairimu had been subjected to hostile media coverage despite being arraigned and asked that the press and team of investigators be barred from publishing reports based on police records.
"My client has been prosecuted by the media, which is against her fundamental rights. She has been in custody for over 28 years and not accorded the right of reply.
"Up to this point the prosecution has not tabled any evidence in court and we still do not know what charges my client is facing," said Murgor.
He added that the prosecution had drafted a stand-alone charge sheet in court without any evidence.
"Bodies are being found and reports made while my client is sitting in the cells without being granted a right of reply.
Justice Lessit, while giving directions on the matter, barred the defense and police from addressing the media on matters related to the case.
She also directed all parties to agree on a date for the mental health test, which must be done before September 26 when the matter will be mentioned.
Murgor was also directed to file and serve the prosecution with the bail application, which will be argued if Wairimu takes a plea.