Ken Lusaka: High school troublemaker who owes his success to his mother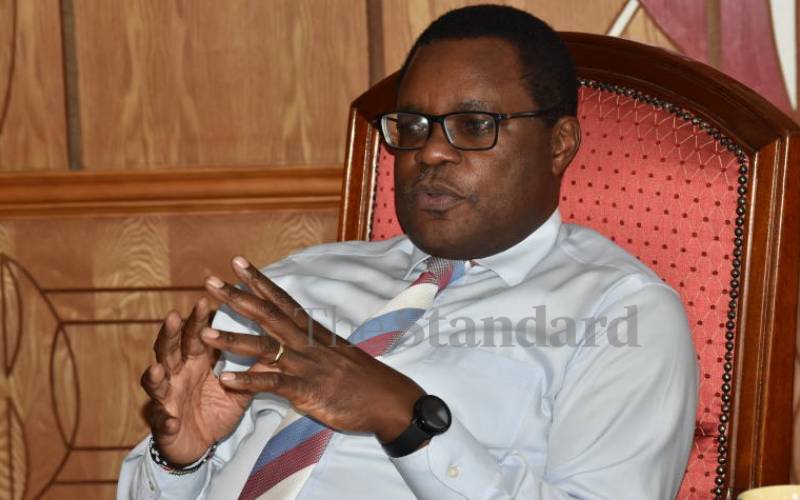 Politically speaking, he's a young man. Yet, he has transcended the governments of Daniel arap Moi, Mwai Kibaki and Uhuru Kenyatta. Caleb Atemi brings you the story of Senate Speaker Ken Lusaka, a village drunk who became a thespian and the first governor of Bungoma.
He slipped into slumberland under the shade of the oldest mango tree in his father's homestead. A gentle touch on the shoulder woke him up. He yawned, then slowly stretched. He sat up to listen to his mother. Rhoda Namaemba Lusaka knew where her son would be after a heavy meal. Ken Lusaka loved to sit under the tree planted long before he was born. It is a tree that holds his childhood secrets. Under its shade, he dreamt his childhood and teenage dreams.
The previous night, she engaged her son in a long talk. She wanted to know his stand on the 2022 General Election. Pressure was piling on her. Bukusu elders and local leaders in Bungoma County kept telling her: "We need our son back as the governor of Bungoma."
He scanned the compound, peering over the fence into his own homestead. He smiled when his eyes fell on a tree that was planted by President Uhuru Kenyatta. The president had visited to celebrate his election as governor.
"I believe I'm the only leader in Kenya to have hosted three Heads of State in my house. I hosted Daniel arap Moi while serving as District Officer in the Rift Valley. I hosted Mwai Kibaki when I was District Commissioner in Murang'a, and then I hosted Uhuru soon after being elected first governor of Bungoma," says Lusaka, the Speaker of the Senate, even as he remains slippery on his future in elective politics.
Mama Rhoda, 80, recalls that she sat under the same tree, enjoying the lovely scent from a canopy of green leafy trees and flowers, when she went into labour. She was 22 then. In silent supplication she whispered: "God, I love all children but please grant me a son. Help me escape the curse of my parents. The cultural pressure on a woman without a male child is one that I can't bear."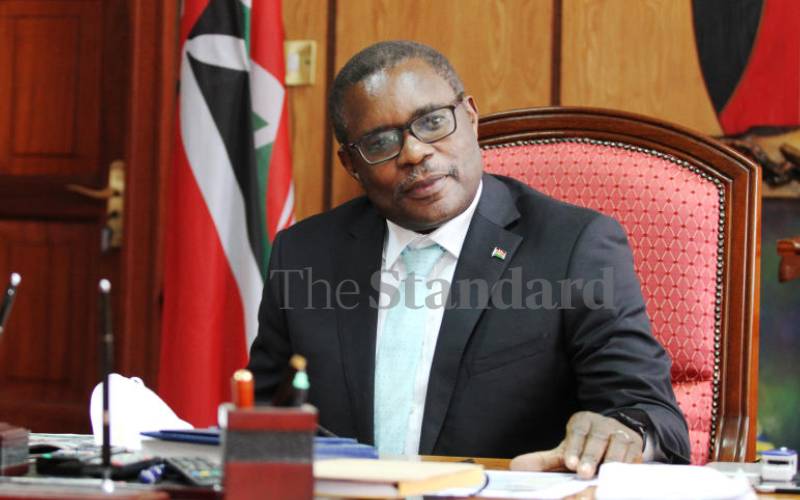 She trudged to the clinic with her husband holding her hand. After a night of intense labour pains, the cries of a chubby boy brought a smile to her face. On that warm morning of Wednesday, September 18, 1963, the couple welcomed their first-born child into the world. They named him Kenneth Makelo Lusaka.
"Ken was born big and healthy. He was never a sickly child. I eventually had eight children, six sons and two daughters. God gave me the sons that my parents had been yearning for during their marriage," says the retired teacher.
A child's first teacher is its mother. Mama Rhoda taught all her children during their time in primary school. She had to divorce her motherly emotions and be tough with her own blood.
Lusaka was born with a booming voice. As a child, he made numerous car toys out of various materials. He would push them through the village pathways at full speed with other boys in hot pursuit. The noise and drama he caused was enough to keep the whole village awake.
Mama Rhoda watched her son grow until he was mature enough to join politics. She advised him to be as wise as a tortoise and cunning as the hare. "Like Job in the Bible, I pray daily for Ken, his siblings and all my grandchildren. My prayers intensified when he was appointed Speaker of the Senate because I knew he would face more challenges and enemies," she says.
A difficult child
Lusaka was a hard-working boy. He did his best in school but on numerous occasions, gave his mother grief. Having been a victim of bullying in Form One, he sought to bully others.
"Once in Form Two, we were too eager to torment others. One night, we organised to terrorise Form Ones. We invaded their dormitory in the thick of the night and began barking orders. Terrified, they hurriedly woke up from their beds and obediently lined up. To our horror, when the lights were turned on, standing among the Form Ones, fully dressed in suit and tie, was Zakayo Sumiyu, the dreaded headmaster we had christened 'The Stone'. He was a big muscular man, ruthless and merciless to lawbreakers. I knew we were dead."
The bullies were named and shamed during parade, then suspended. Lusaka had been suspended earlier for stealing maize from the school farm. "We had made it a habit of entering the farm in the thick of night, harvest green maize then light a fire and enjoy a meal. One night, while in the middle of our maize roasting, we felt the presence of someone. Right behind us stood the headmaster. We had walked into his trap," recalls Lusaka, bursting into laughter.
His mother was furious and disappointed. She scolded him. "Bure kabisa. We are just wasting school fees. What kind of future will you have with such a character?"
Two weeks later, she took her son back to school and pleaded his case. She, however, requested that he be punished.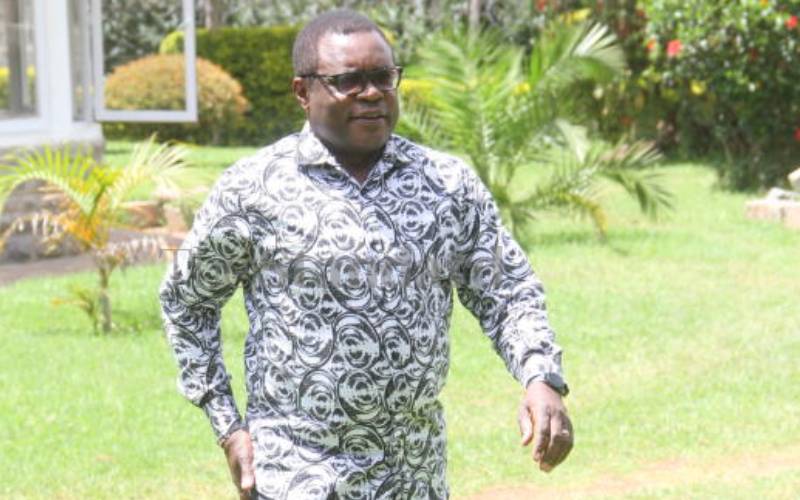 "Before she left, Mama ensured that I was thoroughly beaten. She added her own whipping. She then turned to me and in a tearful, sad voice said, "My son, it's all up to you. You can study hard for a better future or you can continue on your present path and be condemned to the life of a herd's boy. Villagers will need your services. But if you get expelled from this school, I will not waste my time taking you to another. You are not my only child and you will not kill me early. You ought to be ashamed of yourself for setting a bad example as my first-born child".
She walked away. I stood there dazed, ashamed, mortified. His punishment was to slash grass in the entire football pitch and ensure it was smooth and clean. He was joined by nine other delinquents. After a few days, his hands were sore with blisters.
His mother's threat haunted him for long. He embarked on serious studies. He passed his O-level exams and went to Friends School Kamusinga where he joined the choir and drama club. The spectre of suspension followed him to his A-level class. After their drama club trip to Butere Girls was cancelled, he addressed angry students telling them the headmaster must apologise.
The students cheered him on as he poured hot coal on the headmaster. He was singled out as an inciter and condemned to two-weeks suspension. But because the school was participating in drama and he was the main actor, he was allowed to serve his suspension after the festival.
After the drama festival, the headmaster, Alfred Kimungui, gave him six strokes. This sparked unrest in school. "My classmates were angered. They demanded to know how and why a Form Six student could be whipped. A small protest grew into a riot. The school was closed."
When the school reopened after two weeks, his mother reluctantly pleaded his case to enable him finish his studies. He got a miserable six points. A disappointed Mama Rhoda took her son to Chesamis High School to repeat Form Six. The humiliation of repeating and the danger of Mama's words coming to pass terrified him. Eventually, in the 1983 class, he passed and joined the University of Nairobi to pursue a Bachelor of Arts degree in Government, History and Literature.