Nyong'o gives scorecard, says big projects coming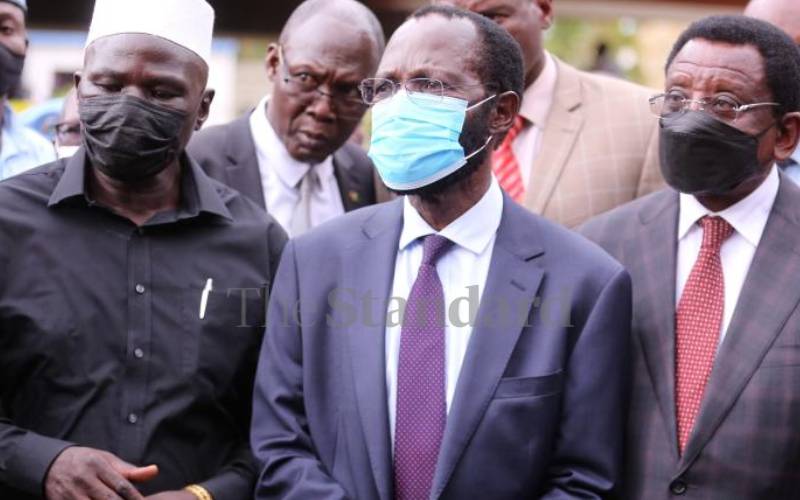 Kisumu Governor Anyang Nyong'o extolled his achievements as he delivered his fourth State of the County address yesterday.
Prof Nyong'o said he had delivered promises in his manifesto, leading the county to socio-economic progress and improving livelihoods.
Listing projects his administration had implemented since 2017, the governor said plans were a foot to turn Kisumu into an economic hub and an investor's paradise in Western Kenya.
The projects, mainly in agriculture, education and health, include some that are being spearheaded by the national government in collaboration with the devolved unit, as well as those the county has been undertaking.
Nyong'o says his administration is keen to unlock Kisumu's economic potential by investing in key projects in every sector.
Despite criticisms from opponents seeking to unseat him in 2022, Nyong'o has won admiration from local leaders, with Siaya Senator James Orengo who was the chief guest during the address, describing the governor's development blueprint as well-thought-out.
"Our healthcare provision as a service has recorded notable growth over the years. Various lessons learnt from the UHC pilot scheme have shown that our investment in this sector must encompass infrastructure, commodity management, human resource and research not forgetting partnership linkages," said Nyong'o.
At the Jaramogi Oginga Odinga Teaching and Referral Hospital, state-of-the-art equipment have been installed at the facility where bed capacity has also been increased to 850 beds.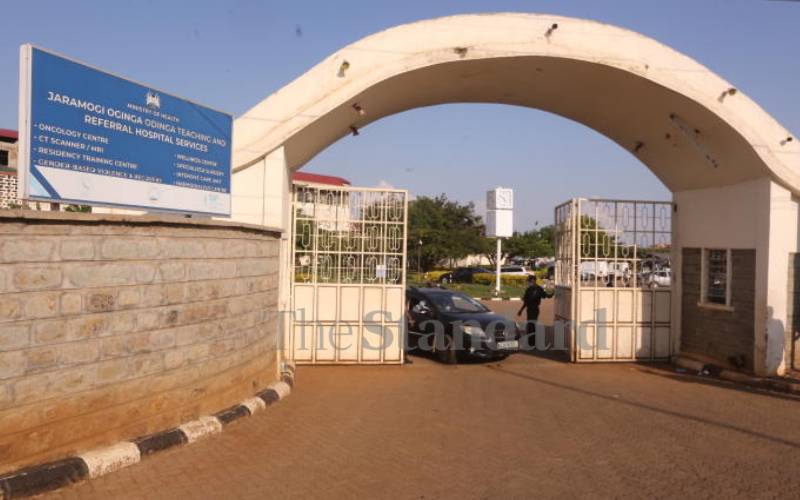 "A landmark development in the hospital is the construction of the Comprehensive Cancer Care Centre Cancer and Blood Disorders Center to comprehensively manage cancers and other blood disorders," said the county chief.
Services at cancer centre will include radiotherapy, brachytherapy, Pet CT and chemotherapy.
"Bone Marrow transplant services will be available and this will save patients from traveling to India, South Africa, the US and Europe," said Nyong'o.
He said his administration unveiled a medical scheme dubbed Marwa in collaboration with partners that has 42,564 vulnerable households covered.
"Since the launch of Marwa, the 49 MARWA facilities have recorded 109,828 new outpatient visits," he said.
The governor said his administration revamped rice farming which saw production hit 280,000 bags up from 52,500 bags recorded in 2016.
"Our strategy to develop the rice sub-sector through rehabilitation of the irrigation infrastructure, provision of input to farmers, capacity building and expanding land under irrigation has realised growth in production that has steadily risen from 15 bags per acre three years ago to 35 bags per acre today," said the county chief.
As a result of the increase, he added, farmers earned Sh560 million. "We invested Sh160 million in irrigation development that has brought 2,025 acres of land under production in Kobura, Awach, Kano, Gem Rae, and Siany irrigation schemes, " said Nyong'o.
The governor said his administration had built several ECD centers as well as issued bursaries. "In the financial year 2020/2021, we distributed Sh205,000,000 worth of bursaries and scholarships to needy students in high schools and Colleges, " he said.
According to Nyongó, next year's Africities summit that Kisumu will host will attract mega projects to the lakeside city.