You must hit the gender rule in 2022, women and political parties told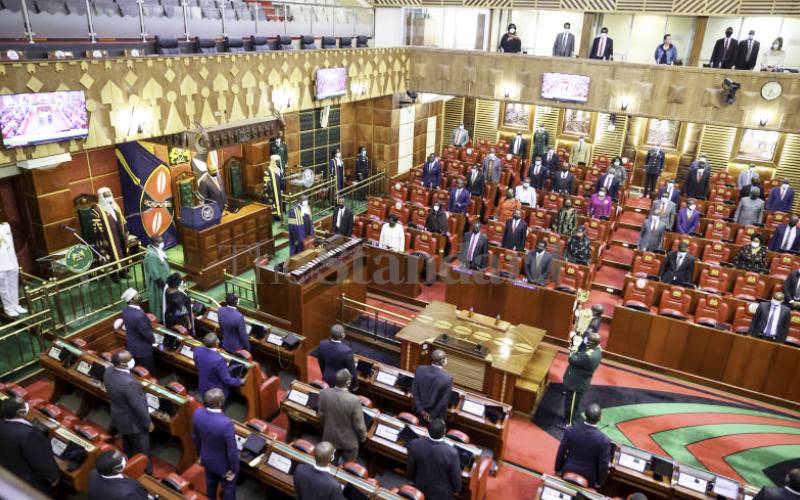 The elusive two-thirds gender rule resurfaced and featured prominently during a forum on the status of women in leadership and the scenarios underpinning the same.
Campaign financing was also cited as a stumbling block for women seeking elective positions. This time the Office of the Registrar of Political Parties (ORPP) underscores the need for political parties to consider women aspirants by giving them opportunities to participate in next year's polls.
Speaking at the women's forum yesterday, the Registrar of Political Parties Ann Nderitu maintained that parties must actively engage women in formation, participation, and management.
Echo Network Africa, Democracy Trust Fund in partnership with Hanna Seidel Foundation, organised the event.
Nderitu said women should be given equal chances just like any other person to actualise inclusivity and challenged them to run with a mindset of winning.
"We will ensure the political environment is levelled in the next polls," she said, adding that for the gender rule to be fully implemented, women must be on the ballot.
She added, "The numbers will only increase if we put more women on the ballot. We will be strict on that."
Nderitu however urged women to come out in large numbers and vie for different positions so that the men do not use their absence as excuses.
She disclosed that despite pushing for inclusivity, the feedback from political parties is that of lack of interest from women.
"Women have to be available. You must move from the boardrooms and fight for your space otherwise this fight of inclusivity will always be a song," Nderitu said.
There were concerns that political parties do not move towards empowering women as no party has notable women leaders in their administration.
Prof Maria Nzomo said women should challenge the political parties in ensuring the two-thirds gender rule is ensured.
She underscored the need for political parties to build women's political capital.
It was noted that the fact that major political parties are not women-led becomes a great concern as it affects how political party's primaries are conducted.