It's all systems go as the seventh devolution conference kicks off in the sleepy town of Wote today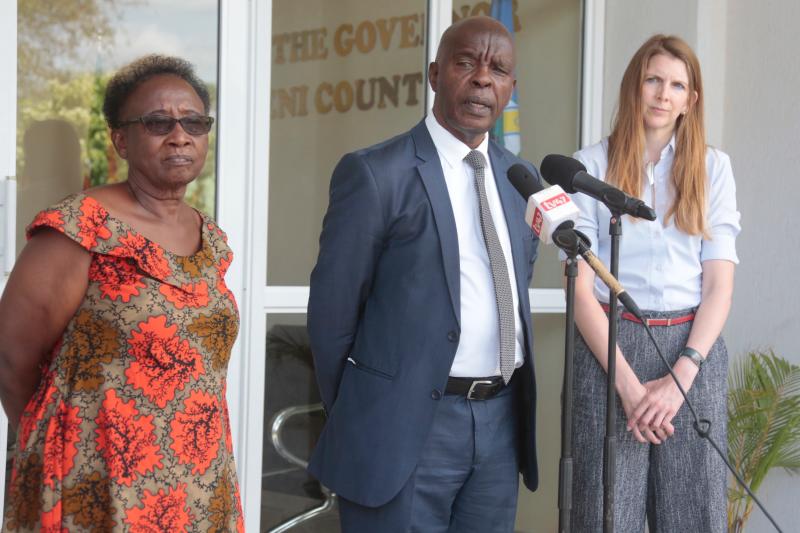 White tents at Makueni Boys School are visible from Wote in Makueni County, slightly more than a kilometre away.
More than 3,000 delegates are this morning expected to troop into the school, the venue of the seventh annual devolution conference.
Most were already in town by yesterday morning to pick their accreditation badges, disrupting the usual quiet of the former municipality. Accompanying them is heightened security.
While the venue will be enough to host the delegates for three days, the town is bursting at the seams. Hundreds of guests have had to find accommodation from neighbouring towns, tens of kilometres away.
Prices of the few available within the town have hiked seven-fold. Food prices have followed suit. Organisers were last evening making final preparations.
The programme of the conference indicates President Kenyatta will open the ceremony at 2pm. Uhuru is out of the country. There is talk he may address the plenary session virtually. Former Prime Minister Raila Odinga is slotted to speak on Thursday, with Deputy President William Ruto closing the ceremony on Friday.