Wafula Chebukati tells High Court it lacks powers to jail him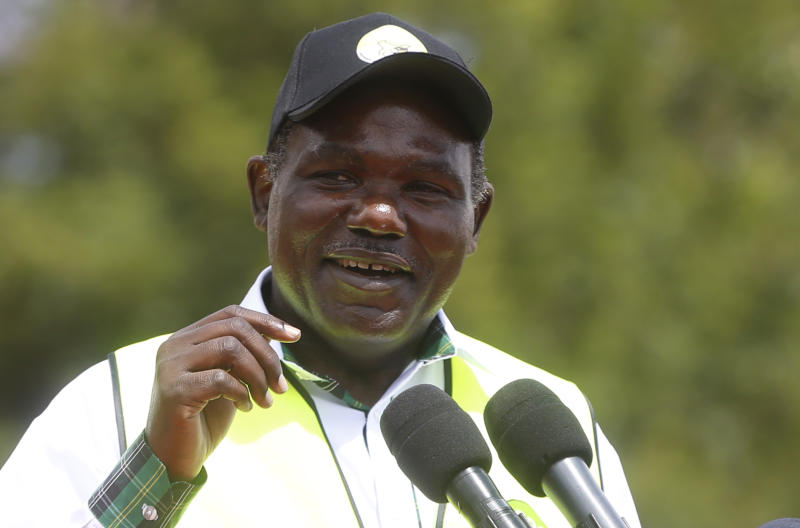 The Independent Electoral and Boundaries Commission (IEBC) chair Wafula Chebukati is fighting an application seeking to have him jailed or barred from office for failing to give access to the computer servers in 2017 presidential election.
Mr Chebukati said the High Court has no jurisdiction to issue the orders aimed at him sending him to jail for six months.
"The court with original jurisdiction to punish for contempt in this scenario is the Supreme Court since it is the court that made the germane orders dated August 28 2017," said Chebukati.
On August 28 2017, the Supreme Court ordered an Information and Communication Technology officer and two independent IT experts appointed by the court to supervise access to the technology in the election servers to Raila Odinga and the court.
In reply to a petition filed in Mombasa by Muslim for Human Rights (Muhuri) seeking to have him jailed, Chebukati said the orders by Supreme Court were issued against the Independent Electoral and Boundaries Commission and not him in person.
"No order was issued against me personally despite the fact that I was the first respondent in the Raila Odinga case. In any event, I was never sued in my personal capacity in the case," said Chebukati.
He told Justice Hedwig Ong'undi that such jurisdiction has been donated to the National Assembly by the Constitution.
He said that making the application three years after the Supreme Court pronounced itself is targeted towards derailing and frustrating his ability to discharge his mandate, taking into consideration the preparation for the 2022 General Election.
Through lawyer Murugu Rigoro, Chebukati said in nullifying the 2017 presidential results, the Supreme Court did not impute any criminal intent or culpability on him or any other commissioner.
The Supreme Court had said that IEBC did not conduct the August 8, 2017 presidential election in conformity with the Constitution and electoral law and that irregularities and illegalities were also committed in a manner inconsistent with the requirement that the electoral system ought to be.
The Supreme Court said there was no evidence to prove that Chebukati and any member of the commission played a role in the commission of illegalities.