Flower farmers reject county assembly's proposal to impose new levy, term it unconstitutional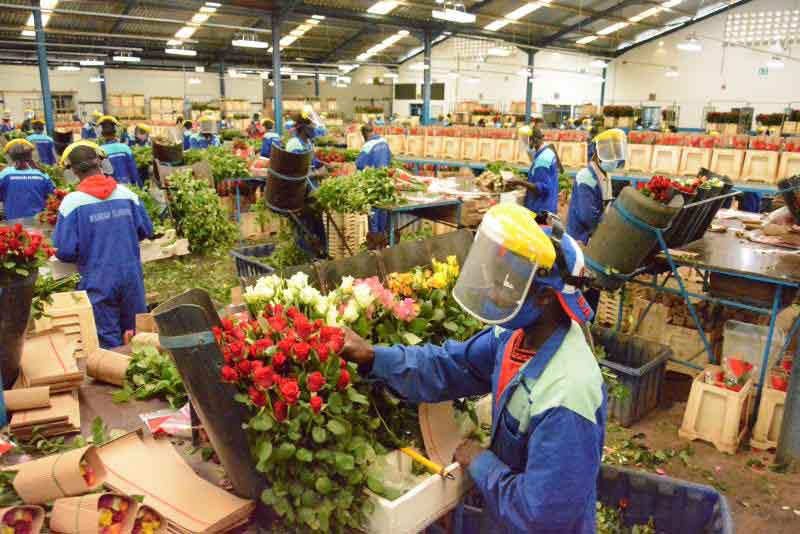 Flower farmers have termed as illegal plans by the Nakuru County Government to introduce a new levy to growers
The Kenya Flower Council (KFC) says according to the Constitution, it is only the national government that has the mandate to collect levy from export produce.
The Chief Executive Officer Clement Tulezi said a previous attempt by the county to introduce cess backfired after the High Court termed it illegal.
The Nakuru County Flowers Service Charge Bill (2020), if signed into law, will allow the county to collect one per cent of gross sales from the farmers.
During the passing of the Bill, MCAs argued that the money would be used for infrastructural development in the area where the revenue was collected.
But the council says the sector was being unfairly targeted by the national and county governments due to the wrong perception that it made huge profits.
He also termed the Bill as double taxation as farmers paid their taxes through the Horticultural Crop Directorate.
"We have written to the county assembly voicing our disagreement over the Bill but we are still waiting to see if it will be signed into law," he said.
In 2019, the High Court sitting in Nakuru ruled that the county had no jurisdiction to collect levy on export produce.
Mr Tulezi said the sector was paying 45 taxes to the State, a move that was affecting the margin profits against a drop in flower prices in the EU market. "Currently we are the highest taxed sector in the country despite the emerging challenges of high cost of fuel, labour, farm inputs and a drop in flower prices," he said.
Under the proposed law, a charge of one per cent on sales would see the county earn nearly Sh300 million every year.
The Bill proposes that the money is remitted to the county government on the 20th day of the following month, and failure to comply would attract a fine of up to Sh1 million.