Mandatory lifestyle audit for public officials gets nod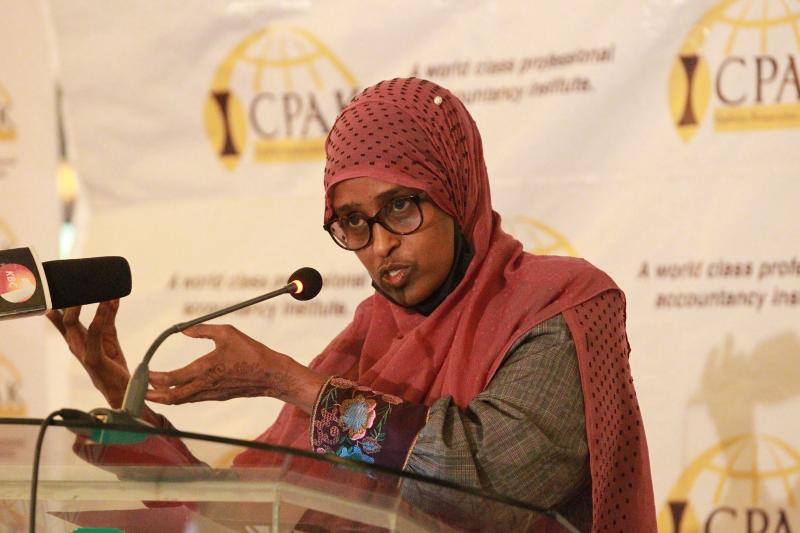 Public officials will soon undergo a mandatory lifestyle audit after the Senate approved the Lifestyle Audit Bill, 2021.
The Bill will be transmitted to the National Assembly for concurrence, and if approved, government officers will be required to declare their source of wealth and make it public.
The proposed law sponsored by Senate Deputy Majority Whip Farhiya Ali seeks a legal framework for lifestyle audit.
Once implemented, the Ethics and Anti-Corruption Commission (EACC) will be mandated to refer a matter to the Director of Public Prosecutions (DPP), where, as a result of the lifestyle audit, criminal proceedings can be instituted against a public officer. The Bill further allows a person, subject to the lifestyle audit, to enter into a deferred prosecution agreement with the DPP.
During the debate on the Bill last week, Senate Majority Leader Samuel Poghisio said it would strengthen the EACC, Directorate of Criminal Investigations (DCI) and Office of the DPP in confronting corruption and other economic crimes.
"We have laws such as the Anti-Corruption and Economic Crimes Act, the Public Officer Ethics Act, the Leadership and Integrity Act and the Public Service (Values and Principles) Act, which are all meant to do the same thing. We have many other laws. We are adding another Bill because we know where we have not covered as a nation," said Poghisio.
The West Pokot senator lauded the clause in the Bill that states that immediate family members of a public officer will also be mandated to take lifestyle audits.
"If it is established that property, which is subject of a lifestyle audit is owned by the immediate family member or it's a joint ownership, then action must be taken," he said.
Poghisio raised a concern that looting of public funds had been turned into a family affair.
"Let the people who have obtained monies corruptly feel the heat and know that there is a law that is going after them," he said.
Lifestyle audit
Minority Leader James Orengo, who backed the Bill, said for the war against corruption to be won, there is a need to have institutions of integrity and leadership.
He said despite the country having a plethora of laws to address corruption, there is lack of political goodwill.
"Let us not give the law enforcement agencies opportunities to invade the privacy of people's homes without a warrant. If it is a genuine lifestyle audit, there should not be a warrantless search," added Orengo.
He said Kenyans had inculcated a culture where if a leader steals in their name, they become heroes.
Bungoma Senator Moses Wetang'ula said although the Bill does not seek to introduce anything new, it will strengthen existing legal structures and institutions to enhance accountability.