Government spokesman denies NCPB claims that food reserves are empty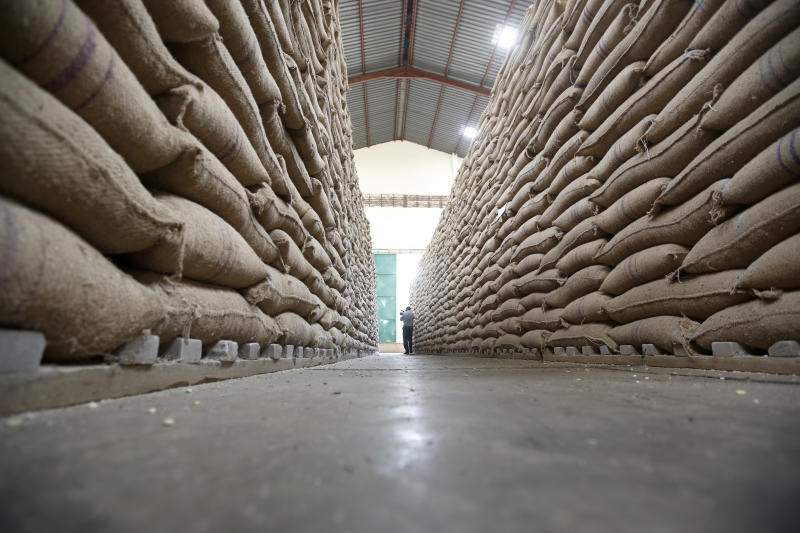 The government has refuted claim by the National Cereals and Produce Board (NCPB) Managing Director Joseph Kimote that the national grain reserves were empty.
Government Spokesperson Colonel (rtd) Cyrus Oguna yesterday said there was enough food and there was no course for alarm.
He said the State was committed to dealing with 2.1 million people in 23 counties who were experiencing food shortage.
"Right now I can assure you we have sufficient food to deal with the situation that we are facing," Oguna said in Mogotio, Baringo County, when he launched the distribution of relief food.
Last week, NCPB told the National Assembly Agriculture Committee that the national reserves were depleted.
He asked for Sh10.4 billion to buy 2.8 million bags of maize, 50,000 bags of beans, 30,000 bags of green grams and 100,000 bags of rice. NCPB also wants to buy other foodstuff, including powder milk and canned beef.
The committee chaired by Moiben MP Silas Tiren had sought to know the source of grains currently distributed by the government.
Oguna said the government allocated Sh2.4 billion to buy and distribute food to the 23 counties this and next month. Baringo will get 47,600 50kg bags of maize, 64,100 bags of rice, 37,400 bags of beans, cooking oil and food supplements for children.