Cheers as Uhuru declares end of 19-month curfew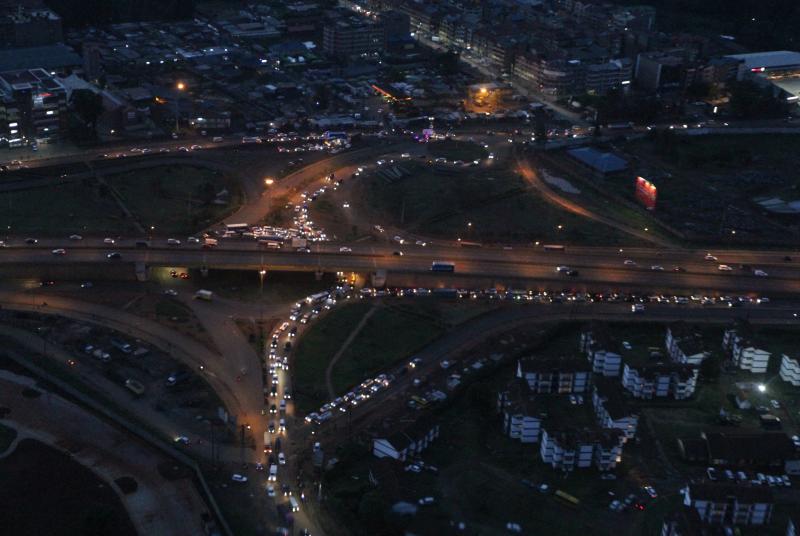 Wang'uru Stadium erupted into wild cheers as President Uhuru Kenyatta announced the lifting of the curfew that had been imposed to curb the spread of Covid-19.
The President lauded Kenyans for their resilience that had seen them transform the pandemic challenges into opportunities for building the infrastructure and a strong economy.
Speaking during the 58th Mashujaa Day celebrations yesterday, Uhuru outlined the steps Kenyans had taken to insulate themselves from Covid-19 spread as commendable, adding that he was convinced it was time to lift the curfew for people to go on with their lives.
"By the authority vested in me as President, I hereby order and direct that the nationwide dusk to dawn curfew that has been in effect from March 27, 2020, be and is hereby vacated with immediate effect," he said.
The move follows appeals from leaders, the business community and various stakeholders.
He noted that the country had improved oxygen generation capacity in public health facilities from three million litres a day in March 2020 to 32 million litres a day in October 2021.
The President said at the start of the pandemic early last year, Kenyans used to ship samples to South Africa and wait for results for up to five days but now the samples are tested here.
He assured that the National Emergency Response Committee on Covid-19 and the National Security Council, have continued to monitor the evolution of the disease situation within our borders.
He noted that five million adults have been vaccinated so far against Covid-19.
The President warned that the surge of coronavirus infections had dropped but that the country isn't out of the woods yet.
On the economy, Uhuru said there had been a modest growth of 0.6 per cent last year and was projected to hit six per cent this year. He said the global economy contracted by 3.6 per cent last year.
On matters health, the president said 15 Level Two and tLevel Three hospitals were constructed in various informal settlements by the Nairobi Metropolitan Services with another 15 still under construction.
"The transformation of our health sector is probably one of the most phenomenal testimonies of how we transform obstacles into opportunities that expanded our health facilities," he said.
In the same period, the total hospital bed capacity has increased by 47 per cent from 56,069 in 2013 to the current figure of 82,291 hospital beds.
"One of the unintended benefits of the pandemic is that we have increased our ICU capacity by an impressive 502 per cent from108 to 651 ICU ready beds, " he said.