Officer held in probe on how suspected killer Masten Wanjala escaped cell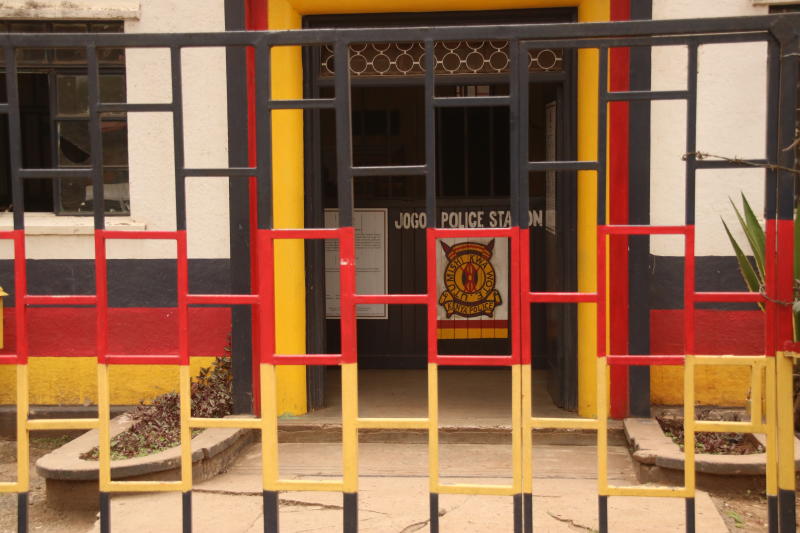 A senior station commander and two of his juniors are in police custody to assist with the investigations into the disappearance of self–confessed child killer Masten Milimu Wanjala.
The three were part of the team of officers on duty on Wednesday morning when Wanjala was discovered missing from the Jogoo Road Police Station cells.
Those in police custody include the station's deputy OCS, and two police constables who were manning the cells and the report office. They were picked up from the work station on Wednesday evening, hours after a team of senior officers visited the station to assess the situation.
The team of senior police officers led by Nairobi County deputy police boss James Mugera established that Wanjala could only have walked out of the station through the cell doors.
There were no broken walls or sawed-off ventilation grills. Based on this finding, the three officers will now be required to explain how the suspect left the station without their knowledge.
Yesterday, the officers were at the Nairobi Area County DCI offices where they recorded statements on the incident.
Nairobi Area County DCI officers also moved to court where they sought orders to hold the trio for 14 days as they conclude their investigations
At the same time, their mobile phones were confiscated for forensic examination.
The DCI is hoping to establish communication between the officers that may help them solve the puzzle of Wanjala's disappearance.
Sources familiar with the probe yesterday said that Wanjala could have left the police cells disguised as a man who had been arrested for violating the curfew rules on Tuesday night. The man, who came in with a red Maasai shuka, was released a few minutes after his arrest.
Police investigations have since revealed that the suspect did not leave the cells despite the police having indicated in the Occurrence Book that he had left.
Investigators are also reviewing two visits by Wanjala to a city hospital in the last 10 days. They want to establish if there is any relationship between the hospital visits and his disappearance.
DCI Criminal Intelligence Unit officers together with those from the Special Service Unit have taken over the search for Wanjala and visited the homes of his relatives in Kitengela and Thika.