Senators set to face-off over push to reconstitute committees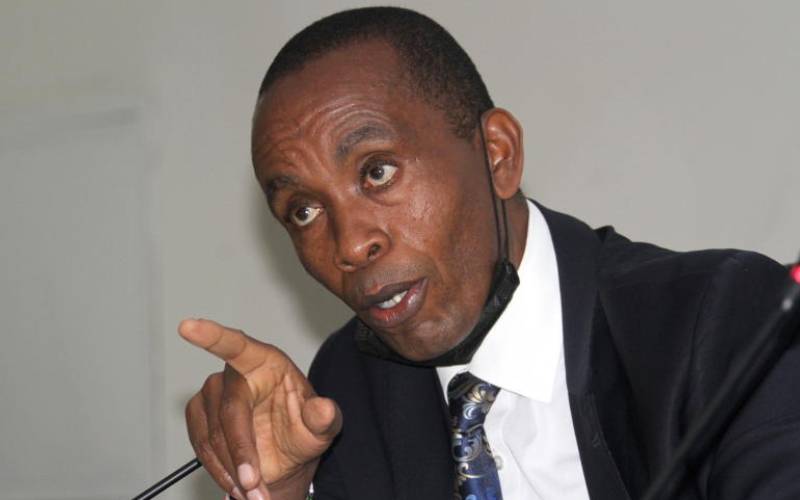 The decision by President Uhuru Kenyatta's allies to push for a motion to reconstitute only three Senate committees has angered a section of senators who have vowed to shoot it down.
Majority Whip Kimani Wamatangi (Kiambu) has allegedly dropped the push to reconstitute 12 standing committees and only wants the late Senators Yusuf Haji, Victor Prengei (Nominated) and Boniface Kabaka replaced by the new senators Abdul Haji (Garissa), Githua Ngugi (Nominated) and Agnes Kavindu (Machakos).
Fearing backlash occasioned by the decision of the Kamukunji last week co-chaired by Majority Leader Samuel Poghisio and his Minority counterpart James Orengo (Siaya), Wamatangi is reported to have requested for a special Senate Business Committee (SBC) chaired by the Speaker to reach consensus before the Motion is tabled in the afternoon sitting.
This is perhaps the latest move to dodge a standoff in the House after Poghisio moved a Motion to reconstitute the committees and sought members' approval to have them serve, which will include the election of chairperson and their vices.
They are Agriculture, Livestock and Fisheries, Devolution, Education, Energy, Finance and Budget, ICT, Justice and Legal Affairs Committee (JLAC) and Labour and Social Welfare.
Others are Lands, Environment and Natural Resources, National Cohesion, Equal Opportunity and Regional Integration, National Security, Defense and Foreign Relations and the Tourism, Trade and Industrialization. It is reported that the senators have now turned to President Uhuru Kenyatta and ODM leader Raila Odinga to intervene in the matter ahead of today's afternoon session to avert a fallout.
Former JLAC chair Samson Cherargei said that the Kamukunji resolutions were binding and therefore no need for a special SBC.
"The leadership from both sides chaired the meeting and we resolved on the way forward. Let us not hold the House at ransom. We are no longer interested in the committees," said Cherargei, who faulted his colleagues claiming to get instructions from the President.
"Whether they consult the president or whoever, it should not bloc committee composition and inconvenience House business. Kenyans demand services and we must do our work," he stated.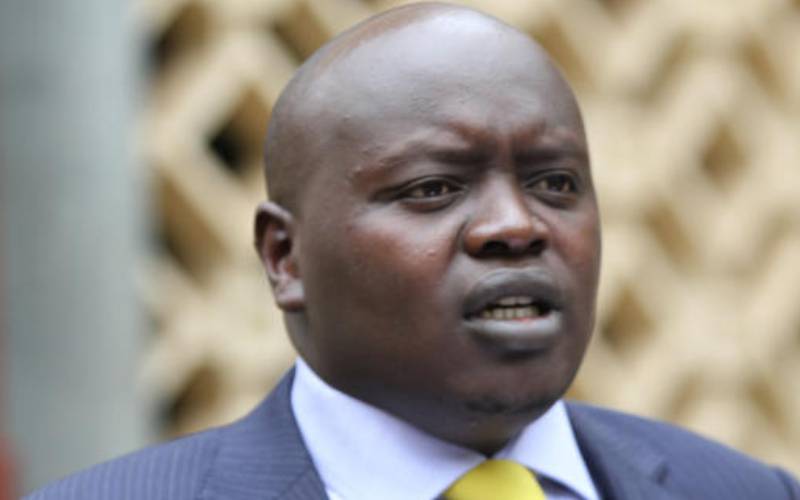 Deputy President William Ruto allies, the majority of whom were affected by last year's Jubilee purge, are opposed to House committee changes contained in a Motion sponsored by Poghisio.
The Tangatanga senators are not keen to recapture various slots they lost during the Jubilee purge.
The senators from both sides have protested over the committee placement which has seen some sit in just one while others are in more than three powerful and lucrative committees.
On the receiving end was Deputy Majority Leader Fatuma Dullo (Isiolo) and Wamatangi who have been challenged to relinquish some committees they sit-in after the purge on Deputy President William Ruto's allies.
Muranga Senator Irungu Kang'ata, an ally of the DP, castigated Dullo and the Majority Whip for being in more than five committees whereas other senators are only in one.
"They have given themselves plum committees like Senate County Public Accounts and Investments Committee (CPAIC)," Kang'ata said.
Wamatangi sits in six committees with three being courtesy of the leadership role he plays as the Majority Whip. They are Senate Business, Liaison and Powers and Privileges committees.
Besides chairing the Transport committee, he is also a member of the Finance and Budget and County Public Accounts and Investments Committees (CPAIC).
Dullo sits in four committees; CPAIC, JLAC and the Security Committee. She also sits in the Senate Business Committee (SBC) by virtue of her leadership role.
The situation has further been complicated by calls on CPAIC chairman Ochilo Ayacko (Migori) to relinquish his position as vice-chair of the Finance and Budget committee, while the Kiambu Senator remains a member and also the chair of the Transport Committee.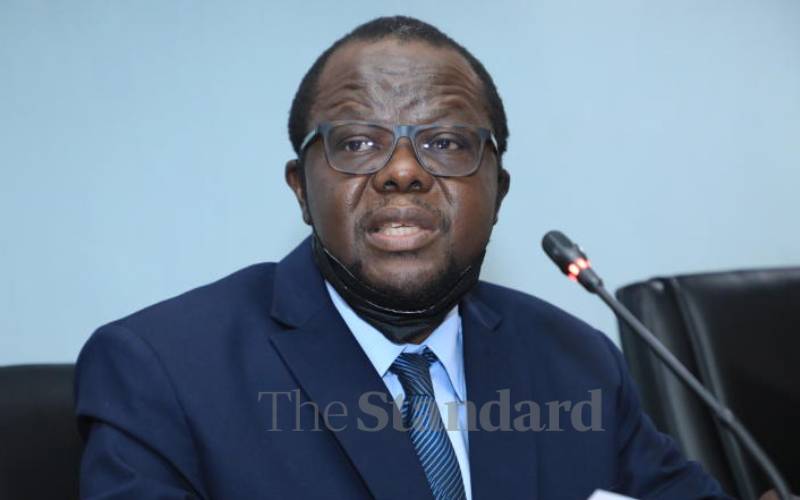 Members argue that sitting in numerous committee denies others quorum yet most of the business is transacted virtually, where members are allowed to log in from any location so long as its subscribes to the Speaker's rules.
Nominated Senator Gertrude Musuruve is reported to have disagreed with her colleagues in the Education committee chaired by Alice Milgo (Nominated) and Naomi Shionga chair National Cohesion, Equal Opportunity and Regional Integration who called for her replacement.
"People must agree and not take tough positions. In the Kamukunji, members were firm that there must be fairness in serving in committees. We will have the special SBC to agree," said Speaker Ken Lusaka, expressing concern that the deadlock will affect operations of the committees and by extension the House business.
Minority Whip Mutula Kilonzo Jnr (Makueni) said they have agreed that for the four crucial committees Health, Security, Finance and Devolution, there should be no member in two.
"In the four, we should only have one member," said Kilonzo Jnr.
The senators were also irked with the decision to assign the roads audit report under CPAIC to the Transport committee under Wamatangi.
"How do you unilaterally transfer the component of road audit by the Auditor General Nancy Gathungu to Transport committee yet this is a CPAIC mandate. Let's not be greedy," said a senator, who vowed to shoot down any proposal contrary to the resolution of the Kamukunji.
Already activities in the Devolution committee chaired by Homa Bay Senator Moses Kajwang have been paralysed following quorum hitch.
Senators have also opposed the selection of Baringo Senator Gideon Moi to chair the powerful Committee on National Security, Defence and Foreign Relations.
He is expected to take up the chairperson position left vacant following the death of Garissa Senator Yusuf Haji in February. Kisumu Senator Fred Outa has been acting as chair of the committee.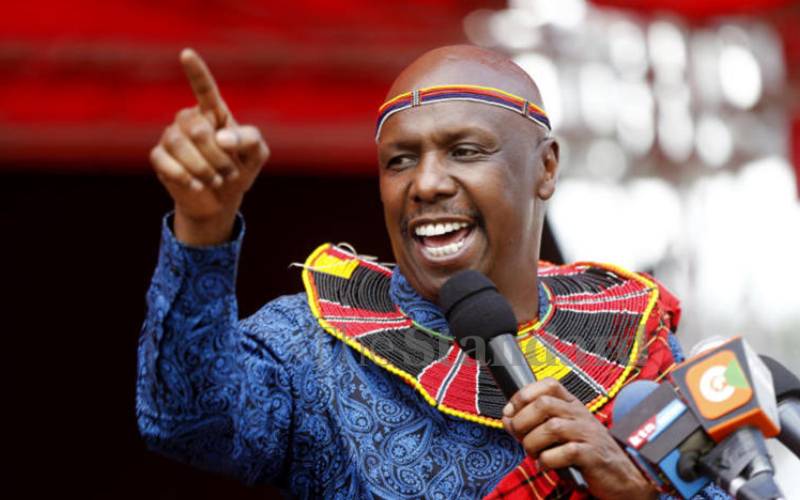 Gideon is scheduled to be moved from the Committee on Information, Communication and Technology (ICT), which he chairs.
Nyandarua Senator Paul Mwangi Githiomi, an ally of the President has also been proposed to serve as a member of the committee.
Membership into such committees, among other privileges, comes with a sitting allowance that ranges between Sh5,000 to Sh10,000 per sitting, depending on one's position within a committee.
In an earlier interview with The Standard, former Speaker Kenneth Marende termed those in House leadership who hold numerous committee slots as displaying "selfishness at a personal level and to the institution of Parliament."
"As a leader, you should be magnanimous and accommodate more members so that they can also make meaningful contributions," said Marende.