Standard Group hailed for best practices when pandemic struck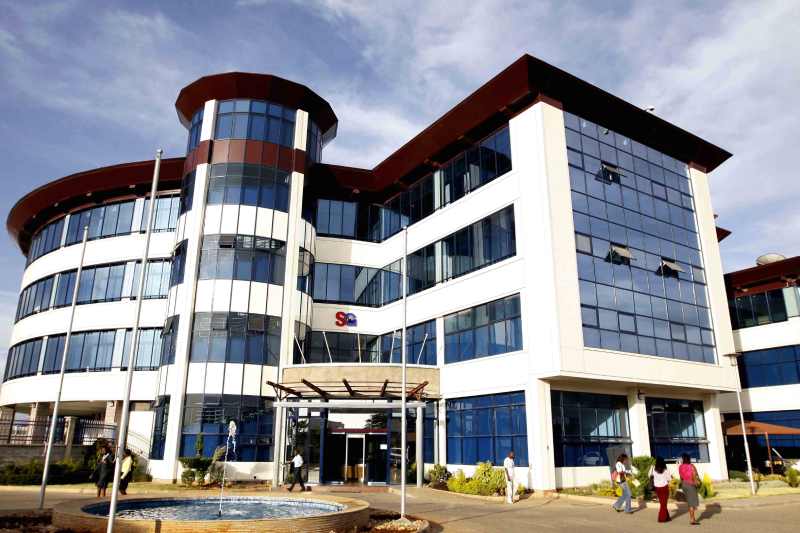 The Standard Group PLC has won accolades for its resolve to put in place strategies to stay afloat during the Covid -19 pandemic.
Winnie Pertet, a culture consultant, said the media house, the oldest in the country, continued to show its resilience in the face of disruptions of business.
Speaking on the sidelines of the third East Africa HR Symposium at the Sarova Whitesands in Mombasa, Pertet hailed the group for being innovative.
The theme of this year's event, which was first held in July of 2018, is 'Leading People and Business Beyond the Pandemic'.
"In 2019, as SG was rolling out its ambitious programme of media convergence, it also undertook a culture audit to guide its transformation. The culture audit and rolling out of the converge took place during crisis time," she said, adding: "It was great courage on the side of SG to even take the culture audit at a time of the great pandemic."
Standard Group Chief Talent Officer Nicholas Siwatom outlined some of the best practices the group had initiated prior to the pandemic and when Covid-19 struck.
"We had prior to the pandemic been involved in mechanisms to reposition the company as we sought a fair share of the existing market through digital transformation in a converged newsroom," said Mr Siwatom.
He said Covid-19 affected all segments of operation and production leading to pay cuts and jobs losses. "Leadership was really stretched at the time the pandemic hit," he said.
He said the groups rolled out counseling and frequent staff communication that saw the inclusion of mental health experts.
Event organiser Emilly Kamunde Osoro, who is also a HR leader and director of Rise and Learn Global, a human resource and leadership consulting firm, said of the event that kicked off yesterday: "At Rise & Learn, we are committed to leadership development, training and outsourcing of human resource services to micro, small and medium enterprises."
Osoro said that the world was living in a new reality where Covid-19 had a major impact on businesses and the workforce. "Organisations are relentlessly struggling to cope with the effects of the stubborn Covid-19 pandemic. It thus behooves HR professionals to re-examine existing policies and processes and align them to the changing needs that the pandemic presents in the workplace," she said.
She explained that HR and corporate leaders had to go back to the drawing board to develop strategies and structures for business survival and continuity. "The crisis at hand requires the two categories of leaders to think outside the box for feasible solutions," she added.
Brigette Hyacinth, an international keynote speaker, best-selling author and thought leader on Leadership, HR, Artificial Intelligence and digital transformation will be present.