Your vote can bring change, CS Joe Mucheru tells youth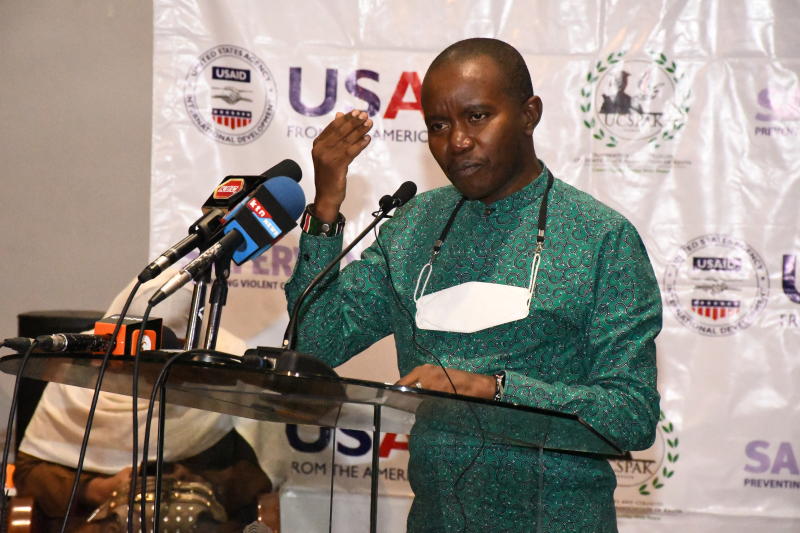 ICT and Youth Affairs Cabinet Secretary Joe Mucheru has called on the youth to enlist in the ongoing mass voter registration.
Speaking on KTN News Kivumbi show on Monday, Mr Mucheru challenged the youth to go for elective posts. "If the youth take advantage of their numbers, they will be run the country by voting in visionary leaders," he said.
The CS urged the young people to take on the Old Guard instead of electing them only to complain of poor leadership later.
"Someone like Tom Mboya was only 29, but he was able to achieve a lot. Our youth must learn from such people. They should register and use their votes wisely in 2022," said Mucheru.
The Independent Electoral and Boundaries Commission (IEBC) is targeting to register six million voters.
The commission disclosed that since 2018 to August 31, it had registered 180,938 new voters. This low numbers is the reason IEBC is rolling out enhanced continuous voter registration at the 1,450 wards.
The CS advised young people eyeing elective positions to take advantage of social media platforms to sell their agenda, saying it was the cheapest way to reach voters compared to public rallies.
"Let young aspirants embrace technology and use various platforms to campaign. It is cheaper compared to organising rallies," he said.
Mucheru also cautioned the youth against falling for politicians' lies, and asked them to interrogate aspirants' agenda so that they can make an informed decision.
"If the youth fall for some of these fake promises being made, they should not blame anyone once they have made wrong choices," he said.
He dismissed reports that those who have Huduma Namba cards don't have to register as voters, saying voter registration is only conducted by IEBC.
"We haven't reached a level where we can use our IDs and Huduma cards to vote. Let our people go out and register," the CS said.
Mucheru warned politicians against using social media to incite Kenyans. He said some politicians were out to plant division and hatred among Kenyans.
He urged the media to put the leaders to task on some of the election pledges and polices to help voters know the truth.
"The media has a civic duty to help Kenyans know the truth by putting politicians to task on these misguided pledges meant to hoodwink the masses," he said.
The CS hailed the clergy from banning politicking in churches. [Mireri Junior]