CS Mucheru pokes holes at DP Ruto wheelbarrow projects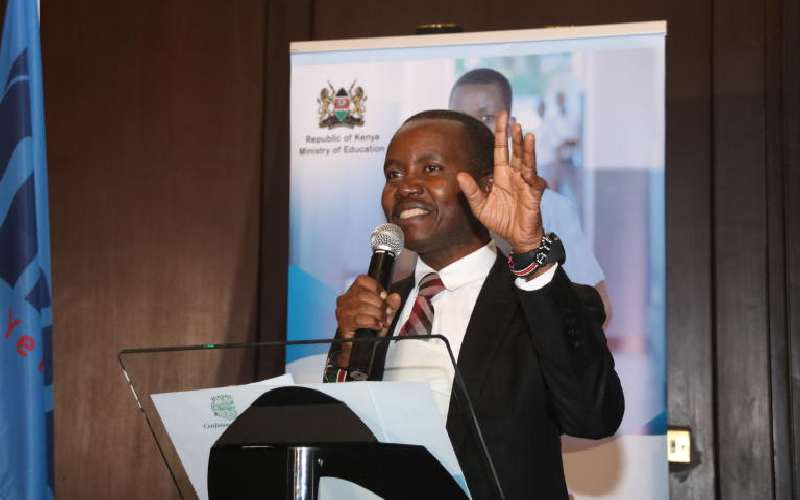 Technology Cabinet Secretary Joe Mucheru has taken a jab at the Deputy President's wheelbarrow projects.
He was speaking at the launch of the NCCK youth fragility report at the national youth conference in Kiambu.
Without mentioning the DP directly, Mucheru said, "We have heard some people promising you analogue solutions as part of a new economic blueprint to bring you prosperity.
Following public criticism over failure by his allies to explain the bottom-up economic model, Deputy President William Ruto weighed in on the matter.
He said the model is aimed at creating jobs and that it will have more benefits than the trickle-down economy which breeds cartels.
Ruto said difficult as it may be, the economic conversation is a must-have to bury tribalism, patronage, cronyism, and corruption.
But Mucheru said, "I am a student of economics and I do not see how the successful economic uplifting of our people can be carried on with outdated solutions."
"Bottom-up is focused on deliberately creating jobs, liberating enterprises from shylock-credit exploitation and unfair regulation and empowering our resource-poor farmers to produce and free them from the slavery/indignity of relief food aid," Ruto tweeted.
He also took a swipe at his critics, saying it is time that politicians focusing on ethnicity, positions, power, and law changes, have the economic debate.
However, Mucheru went on to add that "some of these far-fetched economic fantasies are anchored on falsehoods sprinkled with proclamations of sanctity by leaders who should know better."
The CS called out the church which he said has been silenced by massive donations from politicians, who have then been gifted with the pulpit to preach the gospel of division.
"These Bible-waving politicians have especially targeted the youth because they think – wrongly – that youth are gullible and easy to manipulate," he said.
He said his ministry has educated thousands of youth on how to earn from digital and digitally-enabled jobs through the Ajira Digital Program.
"My ministry is responsible for ensuring that among other things, the youth are equipped, empowered, and protected with the aim of making them self-reliant."