Media Council develops guidelines to promote women participation in 2022 elections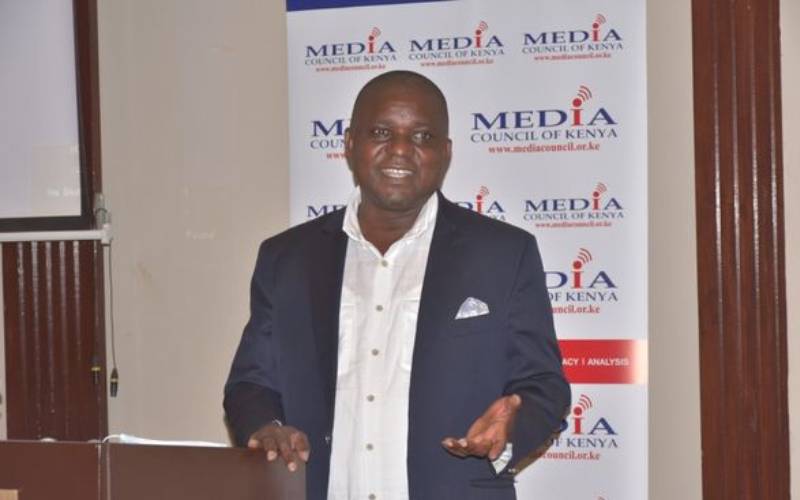 The Media Council of Kenya is working on guidelines on gender reporting as it seeks to empower women participation in the 2022 elections.
Speaking during a virtual media training workshop on gender-sensitive reporting organised by Plan International and the Ellen Johnson Sirleaf Presidential Centre for Women and Development, MCK's Victor Bwire said the initiative is meant to promote the participation of women in the polls.
Mr Bwire, the Director of Media Training and Development at the organisation, said the guidelines will be issued on September 28.
He said the guidelines will give the female aspirants an enhanced platform to sell their agenda to voters.
"We are working on guidelines on gender reporting in a manner that is going to enhance women participation in elections," Bwire said, adding that gender-sensitive reporting was a key priority of the MCK as it seeks to empower women in going for positions.
Bwire said the schedule of the various talk shows at the various stations did not favour women, compared to the male aspirants.
He said there was a need for the programmes to be slated for hours that favoured both sexes.
"Talk shows like the ones done very late in the evening or early in the morning are not favourable to women. There is need that they be moved to a time that is also convenient for women," Bwire said.
To promote journalists' engagement and access to women aspirants, Bwire revealed that the MCK will post on its website the name of female candidates, to enhance the coverage of the group.
Annastacia Olembo, a gender expert at Plan International, said there was a need for gender-sensitive reporting, to promote the participation of women aspire for the two-thirds gender agenda in the country.
Ms Olembo said women needed to be given a fair chance as the men, because the latter were more involved in the electioneering, due to monetary and social reasons that favoured them.
She said it was important to see women represented, in terms of vying for positions, and challenged the media fraternity to give women fair coverage, just as the men.
Olembo sexism primarily affected women and girls and that it was the root cause of gender inequity worldwide.
"Sexist acts include any that frame one sex or gender as inferior," she said, adding that sexism can be portrayed in speech, writing, imagery, laws and policies, and other means.
At a glance
47- The number of women representatives in Kenya
0- Number of elected female MPs in larger Meru
2- Number of elected female MCAs in Meru in 2017 (one deceased)
1- Number of female nominated MPs in Meru