Why lawyer Paul Gicheru wants ICC judge Samba disqualified from case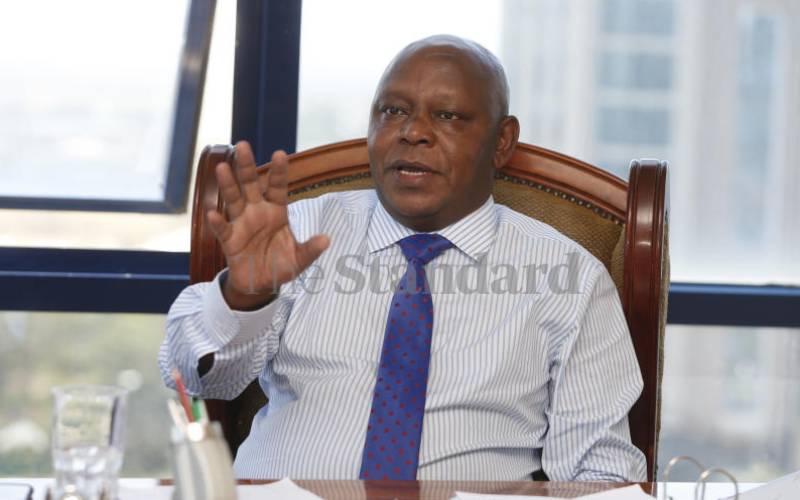 Lawyer Paul Gicheru, who is facing criminal charges for witness interference at the International Criminal Court (ICC), now wants the judge tasked with trying him to disqualify herself from the case.
Gicheru, in his application filed before the ICC registry on Friday through his lawyer Michael Karnavas, also wants his trial suspended until the application to have Judge Miatta Maria Samba disqualified from the case is determined.
He argued that Judge Samba cannot be fair in handling the case, given her previous involvement in the Kenyan situation as Field Operations Officer for the Office of the ICC Prosecutor, and wants the court's President Judge Piotr Hofmanski to appoint another judge.
"We request the disqualification of Judge Samba due to the appearance of bias resulting from her prior involvement in the Kenya situation. Her performance and functions in the prosecutor's office would cause her to form an opinion on the Gicheru case and adversely affect her impartiality," said Karnavas.
Karnavas explained that Judge Samba previously handled the Kenyan case against President Uhuru Kenyatta and his deputy William Ruto when she was an officer under the Office of the ICC Prosecutor.
Gicheru is facing charges of interfering with witnesses the ICC prosecution had lined up against Ruto for crimes against humanity arising from the 2007 post-election violence, with his trial set to begin in March next year.
Karnavas says Judge Samba was the ICC Field Operations Officer between 2006 and 2010 and was based in Uganda to manage the witnesses in the Uhuru and Ruto cases. That means she had come into contact with the witnesses Gicheru is alleged to have interfered with.
"Judge Samba was deployed on witness support missions and interacted with the witnesses said to have been compromised. There is evidence of bias in her handling the case and it is in the interest of justice that she is disqualified from the case," he said.
Karnavas submitted that according to ICC records, the Office of the ICC Prosecutor sought a warrant of arrest against six Kenyans that included Uhuru and Ruto, 48 days after Judge Samba left her assignment in East Africa, which proves her direct involvement in the Kenyan situation.
"The more prudent approach for Judge Samba would have been to step aside so as to protect the judicial process from the charge of bias. Her failure to request recusal as soon as she became aware that grounds for her disqualification exist magnifies the reasonable observer's apprehension of bias," he said.