Judiciary has no plans to raise legal fees paid to courts, says Chief Justice Koome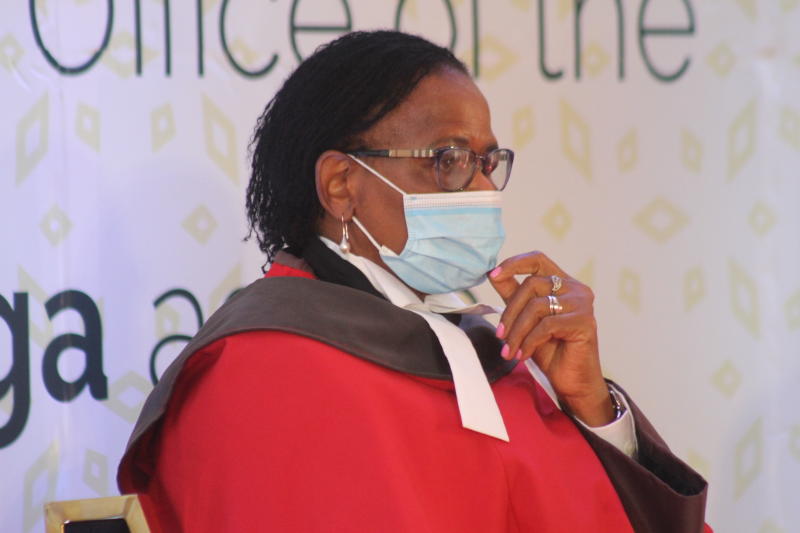 Chief Justice Martha Koome says there are no plans to increase legal fees for parties filing disputes in court.
Justice Koome, who spoke during Spice FM's Situation Room show yesterday, said litigants will access courts at a lower cost than in the past.
According to her, the new court fees regime would be out of a joint effort by the Judiciary, Law Society of Kenya and Court Users Committees.
"There was misreporting that we have increased court fees. Court fees are not in the realm of the Chief Justice. It's a matter done by a dedicated committee of the Law Society of Kenya and the Judiciary and it was rationalised," she said.
"It's going to be cheaper as you won't make separate payments for the documents you file," she said. Koome was responding to reports that the Judiciary had hiked court fees.
She said the new system had instead consolidated fees schedules for various services and documents which were being paid separately.
She said that in the Environment and Land Court, the fees for filing of unliquidated claims had reduced from Sh70,000 for general damages and Sh1,500 per prayer sought for to a minimum figure of Sh2,000.
"Stakeholders engaged included Law Society of Kenya and Court Users Committees. The public was engaged by a publication of proposed fee schedule in an advertisement in the newspapers in August 2020," she added.