Drought pushes animals into farms and homes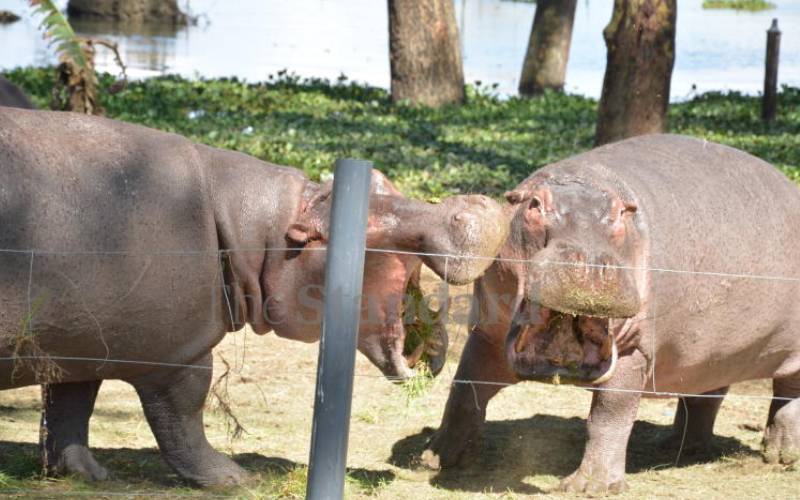 Humans are not the only creatures affected by drought reported in 10 counties in the recent past.
Wild animals in parks and ranches in Naivasha, Nakuru County, are also feeling the effects of the drought.
Their routines have been altered due to lack of rain, and many of them are now roaming estates, farms and along the Nairobi-Nakuru highway in search of pasture and water.
Experts are now warning that things could get worse in the coming months.
Fishermen in Lake Naivasha have not been spared either. Hippos are turning against them, killing close to ten people this year.
The most affected estates are Kihoto, Mirera, Longonot, Ndabibi, Moi Ndabi, Longonot, Mai Mahiu and parts of Gilgil.
According to Friends of Lake Naivasha chairman Francis Muthui, the number of wildlife fleeing the lake, ranches, Hell's Gate and Mt Longonot national parks is rising.
He said the rise in water levels in the lake had reduced pasture, pushing the animals into nearby estates.
"Nowadays zebras are feeding on the streets of Naivasha while hippos are roaming Kihoto estate and along the Moi South Lake road, exposing motorists to danger," he said.
Muthui said in two national parks, the animals were fleeing in large numbers in search of water and pasture. "We have seen many wildlife routes closed down, pushing the animals into the highway. Cases of game meat trade have also soared," he said.
Chairman of Lake Naivasha Boat Owners Association David Kilo said there were over 1,500 hippos in the lake.
Kilo, an honorary warden, said a census conducted by some visiting scientists indicated that the lake had one of the highest numbers of hippos in the region.
"We are asking Kenya Wildlife Services (KWS) to conduct a fresh census on hippos in the lake," he said.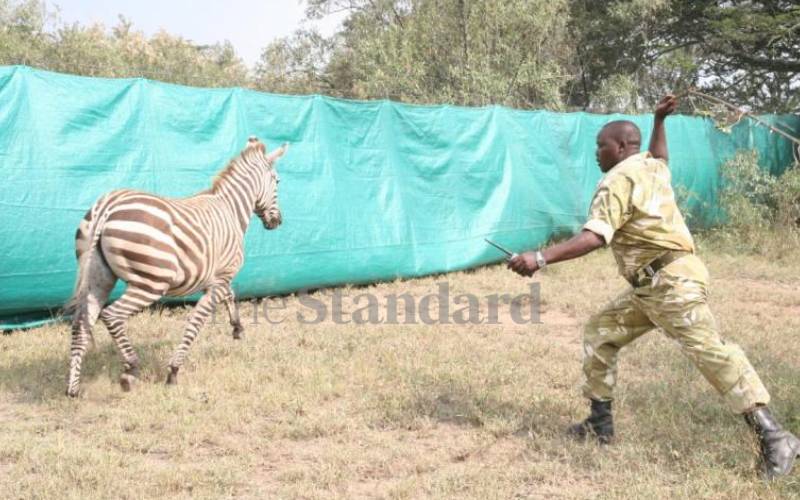 A senior KWS officer who sought anonymity admitted that the problem was beyond their control because the game parks in Naivasha were not fenced.
"But we hope this will change when it rains," said the officer.
Earlier, KWS wardens said there were over 700 hippos in the lake based on a census conducted last year, a decrease from 1,000 in 2012.
According to KWS researcher Timothy Ekimei, their data indicated that the number of hippos had declined in the last eight years.
He termed the current numbers as optimum for the lake.
Ekimei attributed the rise in attacks to human encroachment on riparian land and the increasing number of illegal fishermen.