Lake Naivasha's fury and damage call for urgent action on climate change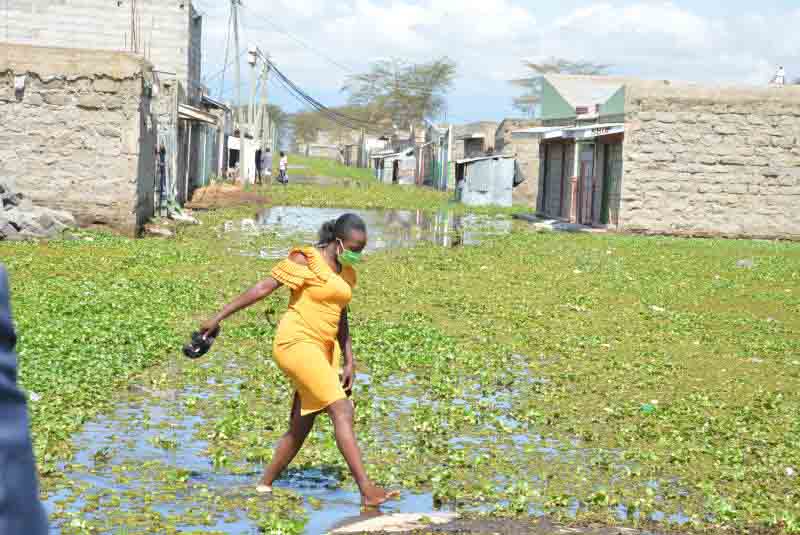 More than 500 homeowners have been rendered destitute by floodwaters from Lake Naivasha. The loss from the rising water levels will run into hundreds of millions of shillings.
Livelihoods and life savings have been destroyed by the floods. Three members of a self-help group that came together and built homes around the lake have died due to depression brought by the current situation. Many others are battling frustration from seeing the wrath of nature on homes and businesses they have spent all their lives trying to establish.
More than 10,000 people are now displaced and are living like squatters. The crisis has reached Parliament, with National Assembly Speaker directing the Environment committee to work with their colleagues in the Lands ministry to address a petition by the 500 homeowners who want the government to declare the flooded land part of the lake, then compensate or resettle them elsewhere.
They also want the State to create a buffer between the lake and the residential areas to avert human-wildlife conflicts. The local environment activists also want the Environment ministry to review the lake boundaries based on current water levels to avoid future encroachment. Besides the urgent humanitarian action that is needed now, the situation calls for forward planning and long-term solutions.
The rising water levels in the lake and other water bodies in the country point to the climate change phenomenon. The effects of global warming and changing weather patterns are here with us. The authorities and individuals should immediately start taking greater care of the environment to mitigate adverse effects of climate change.
Planting trees, conserving water catchment areas, living away from water ways and bodies should by now be the norm. The government, non-State actors, corporate bodies and individuals must all rise to take care of the environment.
The actions we take today will affect present and future generations.
Forests and water bodies should not be encroached on. The Environment ministry should be well-funded and must take the lead in sensitising Kenyans on the need to preserve their surroundings as a matter of life and death.
Take a quick survey and help us improve our website!
Take a survey
The government should enforce rules on conservation without fear or favour. There should be no sacred cows. In the past, decisions have been made to favour certain people and regions while disregarding the need for conservation. That should change. This is the time to do the right thing.