It's a sleepy vetting for presidential nominees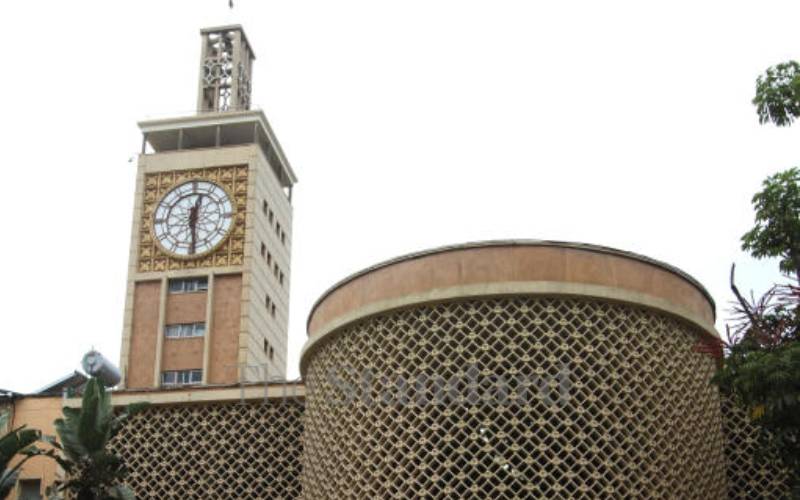 It's been a busy week for our wahesh. No, none was caught up planning a bash for Katiba – the meddler and killjoy who turned 11 on Friday, surprisingly unmutilated. They were vetting some presidential nominees for public office at a time they should be enjoying their recess in beach shorts and swimsuits.
Assessing the suitability of prospective public office holders may sound like a noble job; it is, but only if you are unfamiliar with whatever goes down in Bunge during such public relations stunts. PR because most of the time these exercises end up into rubber-stamping sessions.
I attended the vetting of four nominees to the Independent Electoral and Boundaries Commission (Juliana Cherera, Irene Masit, Justus Nyang'aya, and Francis Wanderi) on Tuesday and got a front-row seat to see the people politicians will insist that they "must go" after next year's election.
I had hoped to watch them answer fundamental questions on how they would run the electoral agency. But minutes into the four-hour session, I understood why Bunge is so effective at rubber-stamping the president's wishes by approving his nominees – not to say they are undeserving.
No, they don't ask bogus questions – well, I wouldn't know if they do. It is more about the responses the MPs get that nobody seemingly hears, and it owes to a tested routine by nominees that works every time. And as I learnt on Tuesday, our wahesh are not entirely to blame.
All the nominees came in early and humbled themselves in the presence of our elected representatives. After a brief introduction and a pitch of their capabilities, the plan to secure an easy nomination started – mellow everyone present to sleep, for obvious reasons.
To achieve this, the nominees sink their voices to the lowest decibels so that no one hears what they say. The speakers at County Hall's mini-chamber let out a buzz that harmonises with the fanning of the air conditioner to create a lullaby more hypnotic than a mother's to an infant.
All around me, heads rested on the intermittently expanding chests as eyelids struggled to let go of their tight embrace. Occasionally, the wahesh insisted that they raise their voices, which they did before reverting to factory settings.
The ploy worked perfectly, leaving the MPs agitated and itching to end the session, cutting off respective nominees midway through their responses. They, like anyone else there, would have spent their time on anything else.
"Chair, if you let Mr Justus Nyang'aya speak about his history, we will sleep here until tomorrow… we don't want to sleep here. It is lunchtime already, and we are hungry," minority whip Junet Mohamed said.