We'll review decisions Chebukati team made, vow IEBC nominees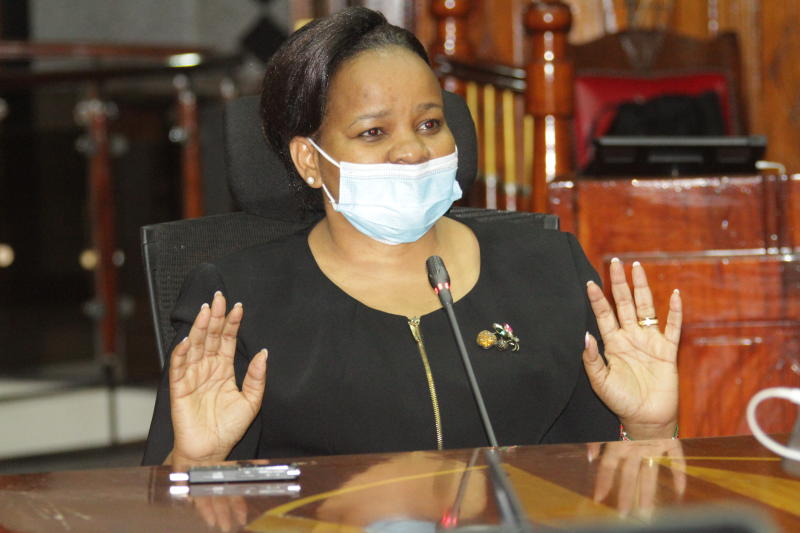 Nominees to the Independent Elections and Boundaries Commission (IEBC) say they will review policy decisions made by the three current commissioners if approved by Parliament.
The four nominees – Juliana Cherer, Francis Wanderi, Irene Masit and Justus Nyang'aya – yesterday told a House committee that this would prevent legal challenges.
This follows Friday's Court of Appeal judgement that declared that the electoral agency lacked the quorum to conduct its affairs.
The four appeared before the National Assembly's Justice and Legal Affairs Committee (JLAC), vetting their suitability to replace four ex-commissioners – Roselyne Akombe, Consolata Nkatha, Margaret Mwachanya and Paul Kurgat.
"In light of the Court of Appeal decision that the IEBC was not quorate…how will you handle the consequences of these," posed Mathare MP Anthony Oluoch.
"We are going to review the things that have been agreed by the commissioners who have been there. The decisions going to affect this current election have to be done by the full quorum so that we don't leave a gap," said Cherer, the first nominee to be vetted.
"I will ask members who were there and the new ones to review anything, from buying a pen… we must review everything from the beginning," Wanderi told the Muturi Kigano-led committee.
Masit said she would want the commission to seek a "Supreme Court advisory" on the matter. For more than three years, IEBC has operated with three commissioners – chairman Wafula Chebukati, Boya Molu and Abdi Guliye – who have conducted by-elections and made policy decisions, some of which are meant to guide next year's polls.
Despite being ambiguous on what a review entails, the stance by the four nominees promises friction between commissioners should they opt to overturn decisions the Chebukati-led team have made.