Lobby groups: IEBC within its mandate to cap election spending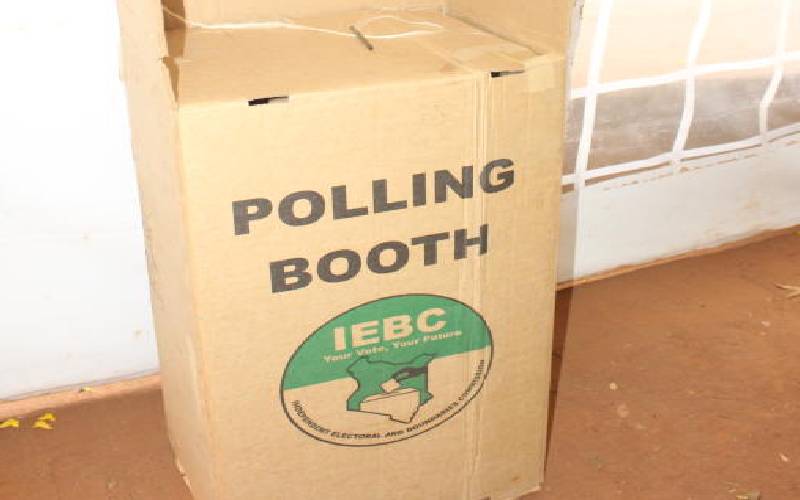 Civil society has said there is a legitimate public interest in regulating election campaign financing for the 2022 elections.
The statement said while money is necessary to support candidate emergence, uncontrolled use of money may have the twin potential of altering public choice processes producing leaders of dubious integrity as witnessed in past elections.
The statement is cosigned by, among others, Transparency International executive director Sheila Masinde and Centre for Multiparty Democracy executive director Frankline Mukwanja.
The Independent Electoral and Boundaries Commission acted within its mandate in tabling the spending limits as prescribed under the Election Campaign Financing Act 2013.
The civil society said the lack of regulation and use of illicitly acquired money contributes to excluding youth, women, people with disabilities, and other already disenfranchised groups.
"Further, if we do not regulate the use of money in the forthcoming 2022 elections, incidents of voter bribery, electoral violence, and other electoral malpractices will continue unabated."
The lobby groups said election observation reports over the years have highlighted the need to cap spending limits as a measure of lowering electioneering costs to level the playing field.
The implementation of the Election Campaign Financing Act has faced implementation hurdles since its enactment.
A delay of more than two electoral cycles since 2013 without implementation raises grave concerns about the subversion of the constitution, which demands regulation of the use of money in elections.
The lobbies said historical justification and the constitutional and legal requirements for regulating the use of money in elections are well documented.
"We cannot delay any further the implementation of the law on campaign financing."
MPs have threatened to shoot down tough regulations by the electoral commission that seek to curb runaway election campaign spending.
The lawmakers appeared rattled by the decision by the Independent Electoral and Boundaries Commission (IEBC) to issue a gazette notice spelling the maximum amount to be spent by individuals seeking elective positions.
The members accused IEBC of delaying the regulations. They said it was late for the House to consider the Election Campaign Financing Regulations 2020. The lawmakers said the commission failed to submit the regulations within the required timelines that state the Election Campaign Financing Act, 2013 be in place one year to the election.
The next General Election will be conducted on August 9, 2022. The regulations were tabled in the National Assembly before they were committed before the National Assembly Delegated Committee.
Kiminini MP Chris Wamalwa said the spending ceilings were prohibitive and exaggerated.
"The figures on the spending limits are exaggerated and unrealistic. They are prohibitive to young people who would wish to seek political positions. The ceilings show these positions are reserved for a certain class," said Wamalwa.
He criticised the IEBC for not allowing public participation in the regulations.