Alarm as demand for bones leads to death of lions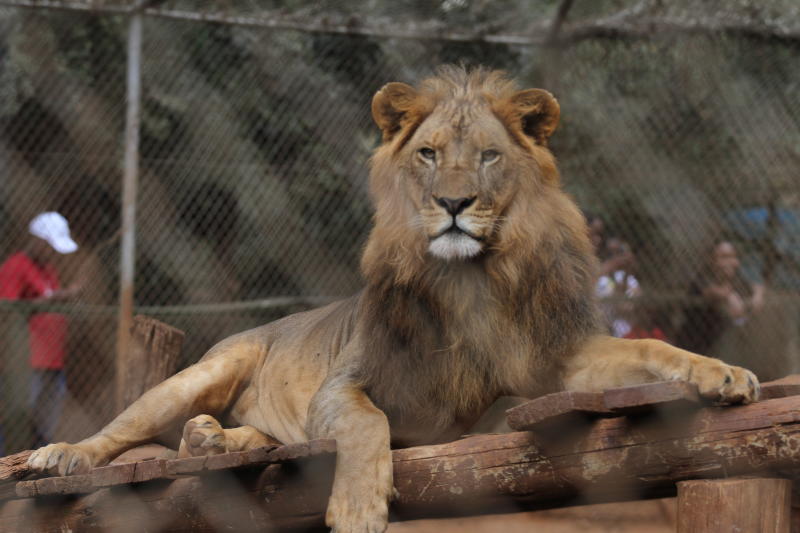 African lions have been reduced from majestic kings of the jungle to commodities in the global lion bone trade, a situation that has led to steep population decline.
While Kenya has slightly over 2,400 lions, the populations have borne pressure not only to the global trade but also to retaliatory attacks, poaching, poisoning and shrinking habitats.
"African lions have been reduced to commodities from being the really majestic heritage definitions. The rise of lion bone trade in South Africa led to captive breeding that further reduced the populations," Wildlife Campaigns Manager at World Animal Protection Ms Edith Kabesiime said.
Between 2007 and 2016, South Africa remained the main exporter of lion products. Zambia and Namibia also exported the products.
According to Convention on International Trade in Endangered Species of Wild Fauna and Flora(CITES) from 2007-2016, Laos and Vietnam were the biggest importers of lion skeletons and bodies. China, Thailand, and the United States of America also reported imports of lion claws, skins, skulls, and teeth.
Although lion bone products are illegal in Kenya, experts believed that export of lion products by some Southern African countries piled pressure on the safety of the populations in East Africa.
"It all boils down to the issue of supply and demand. When one country is supplying the demand grows but whenever there is no demand, then why would lions be poached? South Africa has however made commitments to shift away from the practice of breeding and keeping lions in captivity," Ms Kabesiime said.
National Recovery Action Plan for the Lions and Spotted hyenas in Kenya has also cited that although the impact on wild lion populations from the illegal trade in lion body parts is still largely unknown, concerns persisted that "this is growing, and in some cases, already a real threat."
"Thus, it is important to monitor if there is any trafficking of and to understand the market chain of illegal lion trade and its impact on lion conservation in Kenya," the recovery plan notes.
While African lions used to spread across most of the continent, it is estimated that about 20,000 are only remaining. Eastern and Southern Africa host 80 percent of the remaining African lion populations.
Latest surveys from the National Recovery Action Plan for the Lions and Spotted hyenas estimate that there are about 2,489 lions in Kenya. The country is also a key stakeholder for the future of African lions that have been sadly declining. Lions are currently listed as 'endangered' under the Wildlife Conservation and Management Act, 2013.
In the country, it is estimated that the possible range of breeding lion populations is 86,940 square kilometres. 41 percent of the lion range falls within the national parks and reserves while 40.8 percent in conservancies and 18 percent are outside of protected areas or conservancies.
According to the recovery plan, lion populations within Olkeri group ranch (Magadi), Biliqo-Bulesa conservancy in Isiolo, Taita Ranches in Tsavo and Kualalu ranch in Tsavo still lack sufficient protection.
Lion populations in Amboseli, Nairobi, and portions of Eastern, Laikipia have been increasing, however, concerns have been raised that the regions are overpopulated and above carrying capacity, situations that might lead to to increased risk of human-wildlife conflict.
In-breeding among isolated populations such as those in Nairobi National Park and Lewa-Borana conservancies is also seen as a major threat. It also indicates highlights human-wildlife conflicts as the most significant threat to lions.