NCCK condemns Parliament for 'back door' move to change law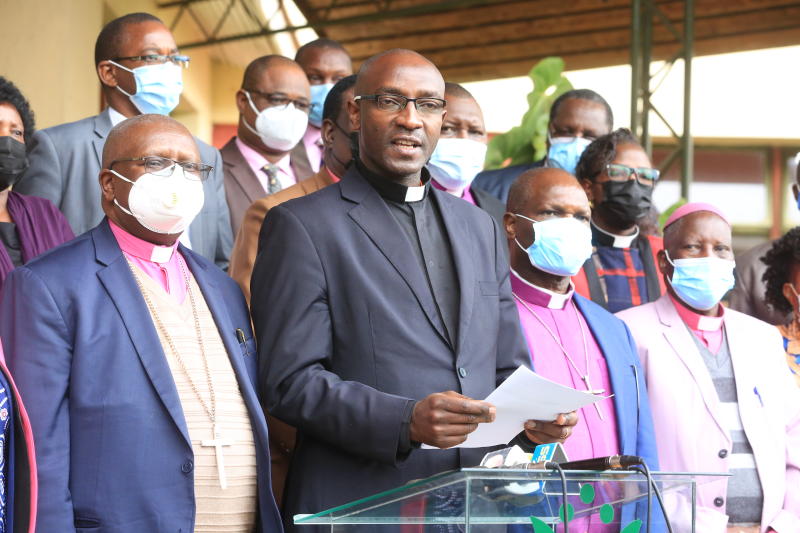 Churches in Kenya want Parliament to cease what they called "backdoor constitutional amendments" and any talk of constitutional change pushed beyond next year's General Election.
National Council of Churches of Kenya (NCCK) said Kenyans have consistently declared that the amendment of the Constitution should be a people-driven process.
This came against the backdrop of revelations that Parliament was proceeding with their alternative plans to amend the Constitution to ensure that Cabinet members are picked from among MPs.
NCCK general secretary Chris Kinyanjui said even the preamble of the Constitution declared that it is the people of Kenya who adopted and enacted the document for themselves and for their future generations.
"Since it is the people who gave themselves the Constitution, it is the people who should initiate and carry out the process of amending it," Kinyanjui said.
Kinyanjui added that NCCK and other religious leaders have advised that the Building Bridges Initiative (BBI) process be postponed until after 2022 General Election.
"It is therefore immoral, disrespectful and wrong for Parliament to initiate piecemeal constitutional amendments" Kinyanjui said.
"We reiterate that the Constitution touches on and controls the lives of all Kenyans and therefore all Kenyans must be accorded adequate time and understanding to participate effectively."
The umbrella church body has held that as the courts have ruled in the past, amendment of the Constitution should be preceded by adequate civic education.
"We call upon all MPs to stop the process they have started of amending the Constitution and not to betray Kenyans.
"They must do the right thing," Kinyanjui said.
NCCK said it had noted with concern and dismay the sentiments of political actors calling for postponement of elections.
It said that it wishes to remind all Kenyans of Article 3(1) that every Kenyan has an obligation to respect, uphold and defend the Constitution.
"It is therefore unconstitutional for any person to imply that an excuse can be created to breach the electoral calendar as defined by the Constitution," Kinyanjui said.