Church: Why didn't MPs save us from taxman?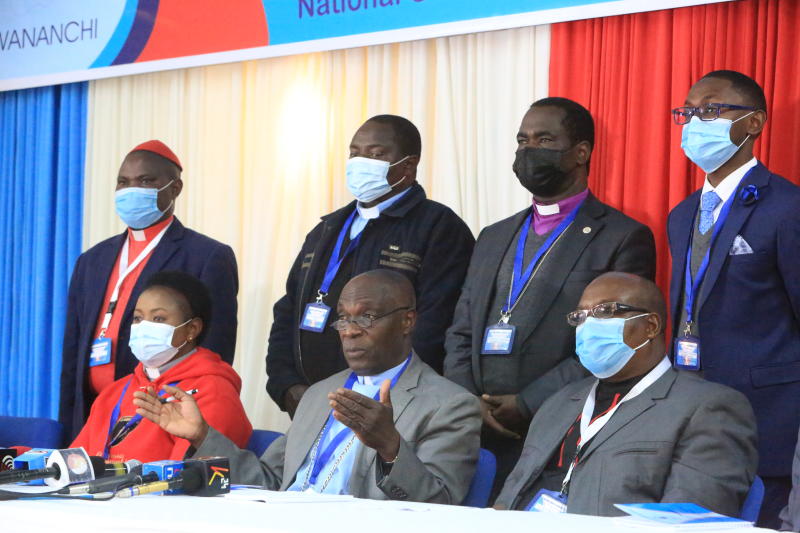 The umbrella body of Kenyan churches has condemned punitive taxation and called for postponement of the Building Bridges Initiative. It has also demanded strict adherence to the 2022 electoral calendar.
Yesterday the National Council of Churches of Kenya (NCCK) expressed disappointment that parliamentarians amended and passed the Finance Bill 2021 with little regard for the impact it would have on prices of basic commodities and consumer products.
Through its regional chairman Alphonse Akanga NCCK claimed the move by MPs would further impoverish Kenyans, given that the economy and family incomes have been battered in the last two years by the Covid pandemic.
"We call upon the national and county governments to instead focus on building a production and value addition oriented economy that is premised on reduction of government expenditure," said Mr Akanga.
The NCCK is now asking Kenyans to keenly vet the people they intent to elect in next year's General Election. The representatives, while addressing journalists at Jumuia centre in Limuru yesterday, said there were no good reasons so far to warrant postponement of the elections. "We state here that the General Election must be held on the ninth day of August, 2022, as has been set by the Constitution of Kenya," Akanga said.
They also want all institutions involved in electoral matters to make adequate preparations and ensure the General Election remains credible, peaceful, free, fair and efficiently managed. "Towards this, we call upon the Independent Electoral and Boundaries Commission to present to Kenyans the findings and recommendations of post-election evaluation conducted after 2017 General Election. Kenyans must be assured that the shortcomings that affected 2017 elections will not feature in the forthcoming elections," said Akanga.
The council has asked the MPs to speedily process and enact laws and amendments to election-related laws such as Political Party Primaries Bill, Referendum Bill, Campaign Finance Amendment Bill, Representation of Special Interest Groups Bill and Gender Parity Bill.
On BBI, NCCK said it appreciated that the Constitution touches on and controls Kenyans' lives, and the process of amending the Constitution should be inclusive, consultative, and consensus based.
"To ensure adequate time for such process, we call upon the promoters of the BBI to postpone the process until after the 2022 General Election."
The church leaders asked youth to resist being hired during and after elections to cause mayhem.
Download the BBI Judgement by all seven Judges - Civil Appeal No. E291 of 2021