Did you know that this building once KCB headquarters?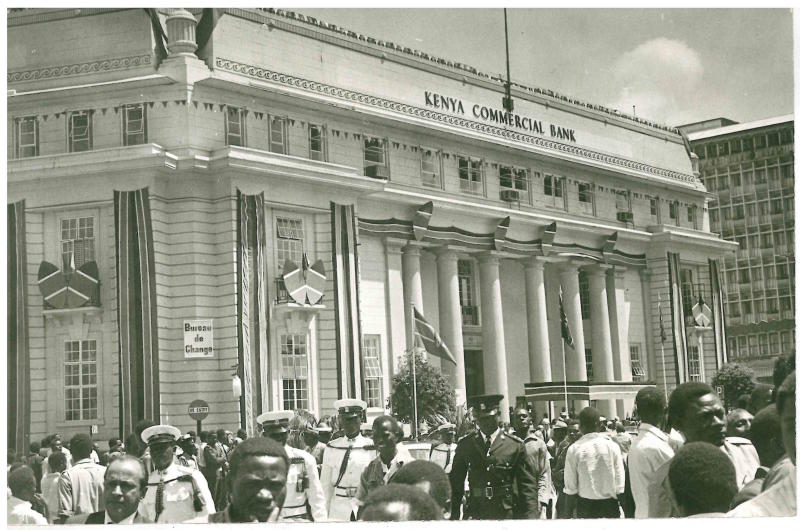 Some sages claim walls have ears. But what if they could speak all that they had seen and heard? Well, there are some walls right in the centre of the city which have for the last 82 years banked the people's money as well as memories.
When Uganda Railway reached Nairobi in 1899, the colonial administration donated a piece of land to the Indian coolies to establish a bank, where they could keep their rupees. After all, not all coolies who had been recruited from India to build the railway were keen to go back home.
The Bank of India then established a bank at the plot in 1931, which has been popularly known as Commercial. It is in this building that Kenya Commercial Bank would later establish the first indigenous bank and forever lend its name to this hub in the heart of the CBD.
The current tenant of this iconic building, Kenya National Archives, moved in in 1965 with a mission to act as a bank of important public records and historic documents as well as a collection of African arts, among them masks, ornamental art, sculptures, paintings, beadwork, textiles, and photography.
It is here that some of the most knowledgeable archivists, Richard Jackton Ambani and Philip Omondi Otieno, have been serving researchers as they thumbed through some of the oldest documents, which date back to the 17th century.
But a tragedy has hit this repository. On July 5, this year, Ambani, who had worked in the search room for over 50 years, died at the age of 79. However, even before he was interred at his home in Khwisero, Kakamega County, another tragedy struck. This time, the other veteran, Otieno, 59, died. His death came five days after the demise of his colleague. Ambani was buried on July 13, this year while Otieno's burial was on July 18.
Researchers and academicians are still digesting the double loss, ruing the complications brought about by Covid-19, for they could not travel to Western and Nyanza to see off these exceptionally gifted archivists following the restrictions introduced to check the spread of the virus. But Virus or no virus, the two veterans will forever remain in the pages of the hundreds of books they featured in as footnotes after assisting the authors to make sense of thousands of old pages.
Although the Kenya National Archives will never be the same without Ambani and Otieno, who helped generate knowledge and preserve Kenya's history for half a century, their spirits will forever hover around the pages of the more than 50,000 publications, records, and artifacts their fingers lovingly caressed.